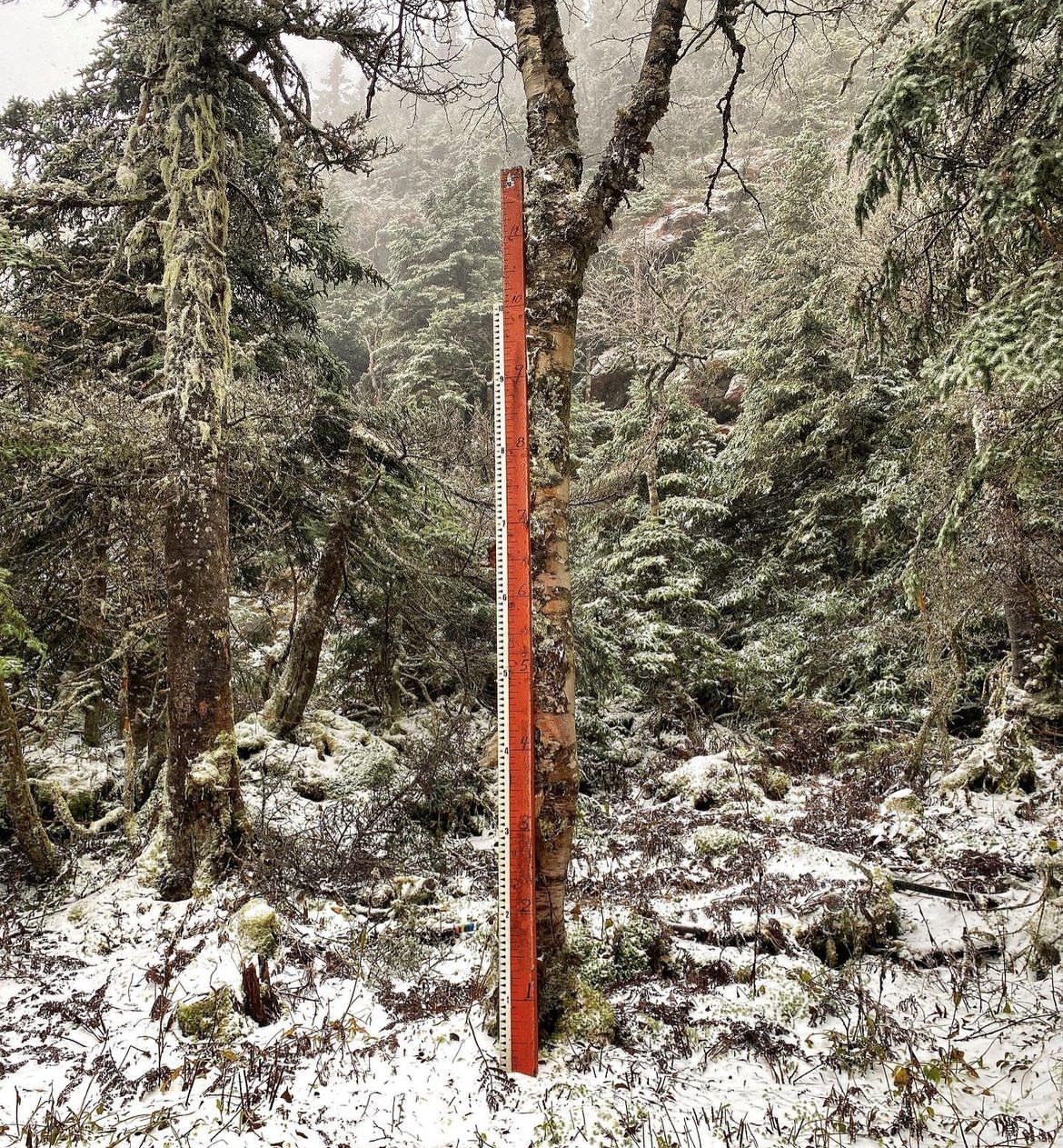 October, 24th
We saw our first snowfall of the new season in the upper elevations a few days ago and there is still some traces of snow and rime ice up high as of this morning.  A few brave souls ventured up Mt. Mansfield for the first "official" turns of the season, but it was mostly fast grass and dodging rocks and water bars.  Skiing is certainly on everyone's minds as the shop has been busy with pre-season tunes and mounts. 
With the foliage season now just about behind us, there are still some leaves that are remaining on the trees in lower valleys and towns, but most of the leaves are now down on the ground and are damp and wet from this weekend's rain and winds.
Although cold and a crisp in the mornings of late, we are looking at another big warm up this week with temperatures pushing into the mid-high 60's starting tomorrow and reaching 70 degrees on Friday.  Don't put those bikes away just yet as we will be having some nice riding weather to enjoy both on the trails and out on the paved and dirt roads.
If you are going to mountain bike in the woods, please be aware that hunting season is now officially underway with bow and arrow for deer and bow as well as shot gun season for turkey is in full effect.  Pick and choose your trail networks wisely. Off the map trails which are mostly on private land should be avoided as hunters will be out and about.  Please give them their privacy and the utmost respect  that they deserve for these coveted weeks in the fall that are crucial to their hunts.  Avoid any type of conflict and stay off these trails.  Cady Hill and Adams Camp are safe bets and were recently leaf blown on certain trails which is an added bonus at this time of the year for the driest and most favorable conditions.
With Halloween just a week away and November on our doorstep, winter is becoming more top of mind as we all wonder when the first snows will stick to the ground around town and when the snowmaking guns will begin to fire up on the mountain.  Ski season is getting closer and we are all optimistic on what Mother Nature has in store for early season coverage as we are all eager to get back on snow.
Photo: The Mansfield Stake showing a dusting of new snow a few days ago