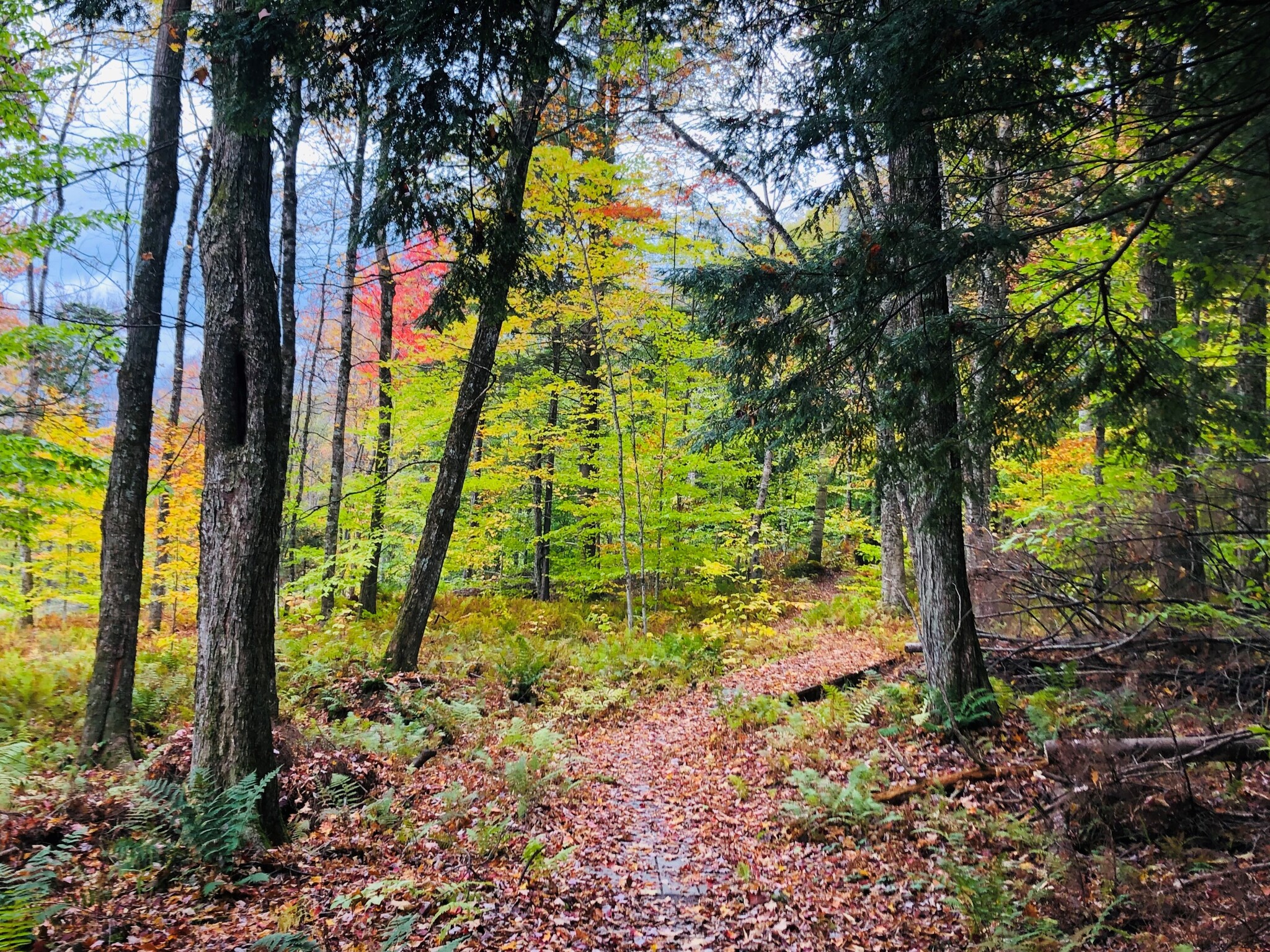 October,16th
With the bulk of the riding and peak fall foliage seasons now behind us, we shift our thoughts towards stick season and the first snows of the season.  Don't get me wrong, there are still some great days left to be had for mountain biking, gravel riding and hiking.  
We are still seeing some nice pockets of fall color on the trails, in the valleys, and around the many towns and cities that make up central Vermont. With the leaves now down on most trails and some rain coming down last night and this morning, conditions will be on the slick side.  Roots, rocks, bridges and other obstacles are now mostly hidden under blankets of leaves, so take some extra caution when riding as its easier than ever to spin out, wash out and fall. 
Fall weather and cooler temperatures now call for different dress codes and layering tactics out on the trail.  Don't make the mistake of overdressing as you will still heat up quickly especially on the climbs, but don't underdress either. You can still get away with shorts, but long sleeve shirts are now a must, and layering properly and knowing how your body heats up is critical to keeping your core body temperature running right so you don't overheat but don't get too cold either.  It's always a good idea to bring an extra layer(s) and add or subtract as needed depending on what time of day you are riding, temperature variations and how hard or easy you are pedaling.  I always carry a light windbreaker to cut the wind and keep you a bit warmer as it stows easily in a hip pack or back pack or can stuff easily into a side or rear riding jersey pocket.
Make it a point to try and get outside as much as possible as many of us feel our best when we are outdoors and enjoying all that Mother Nature has to offer.
Photo: Hardy's Haul - Adams Camp Network