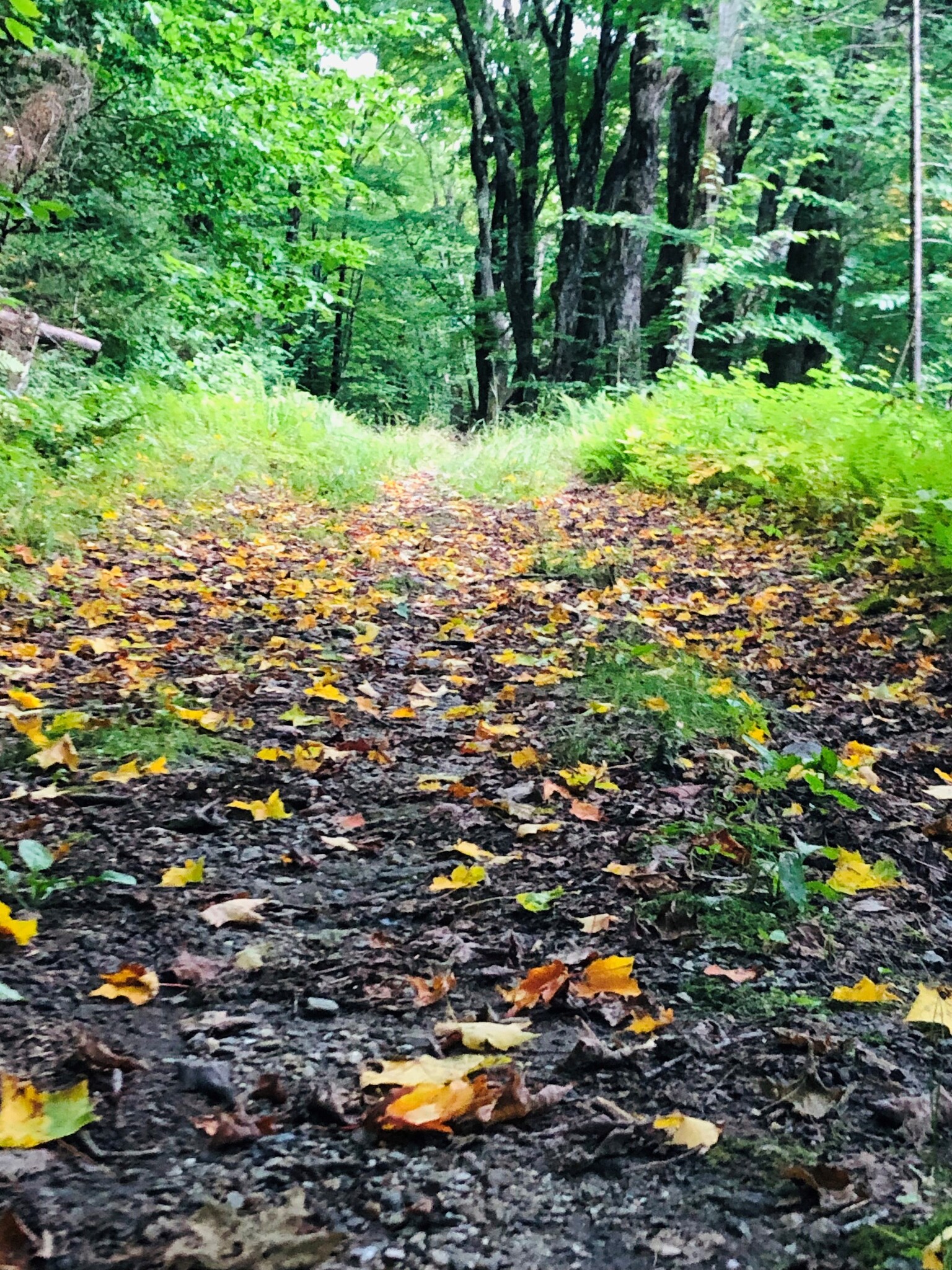 September, 13th
Rain returns to the region today, but nice weather is in store for the weekend for recreating.  I don't know about you but it feels like we virtually had no summer and now its on to autumn.  The talk around town of late is will we have a vibrant foliage season this year due to all of the rain we had.  We have already started to see color changes up high, along the water, and on upper elevation trail systems, like Adams Camp and Trapps which is pictured. 
This year's meteorologist experts are predicting a "pastel" year, meaning the hues may be muted somewhat.  The firery reds for example, are not expected to be quite as bold.  As we all know, weather has a major impact on the fall colors, specifically past and current weather that are the major contributing factors.  There were two cold snaps this year that stressed the trees. One in early February where Mt Washington reached a wind chill of (negative) 108 degrees. In mid May when a freeze stunted new spring growth and is responsible for wiping out over 50% of Vermont Orchards apple crops for this year. 
When we got half a foot of rain in July in a few days and then rains continued to be persistent, the ground became over saturated and stayed that way for the majority of the summer, which can damage tree's root systems and can also cause fungal growth on the leaves.
In addition, what the leaves need most to create vivid colors are warm sunny days and crisp, cool nights. El Nino has returned this year and has brought with it increased humidity and moisture.  The warmth is forecasted to hold on into later in the season, which is also predicted from preventing the nights to get cool enough to allow for the optimal leave changing conditions to occur.
But what we all can look forward to is we will have nice colors, and its going to be beautiful regardless of how bright or muted they are.  One of the great things about being a local is seeing this day in and day out and not taking the fall season for granted.  Fingers are crossed for no major wind storms to strip the leaves off the trees.  We will be curious to see if the leaf peeper season for tourists is as busy as it has been the last few years. Only time will tell.  Now the next question on everyone's mind, is it going to be a big snow year?  Let's get through fall first!
Picture: Some nice color on the Cabin Trail at Trapps last night