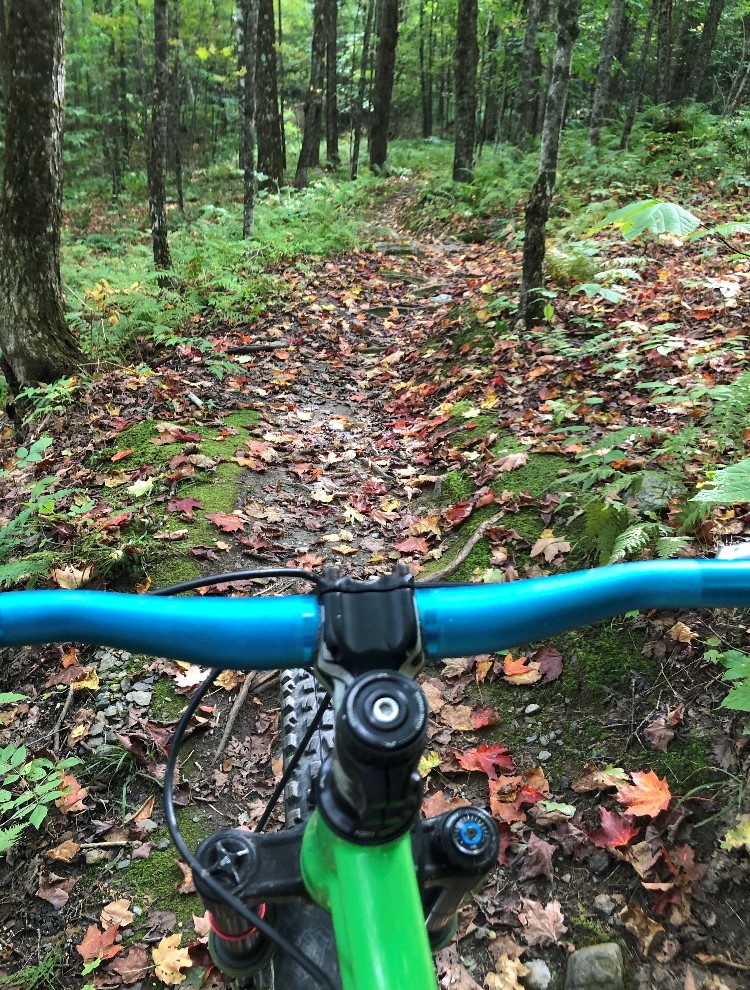 September, 21st
After a few days of some pretty soaking rains earlier in the week, we are drying back out again for the last few days of summer before Fall officially starts.  Fall will officially start on Saturday, September 23rd at 2:50am. With warm temperatures forecasted for the rest of the week and into the weekend, it's time to get out on the trails again as they have opened back up. 
The colors are starting to ignite in spots up high and with colder temperatures now happening at night, more and more foliage is bound to appear.  For locals and leaf peepers alike, look to the upper elevations and bodies of water like streams, rivers and lakes for the first pockets of color and the brightest ones too.
Trail conditions are still going to be a bit slick out there in spots, especially on some of the older school trails where rocks, roots and off camber terrain is prevalent.   If you are headed out for mountain bike ride, deflate your tires a bit for better traction on wet roots and rocks and try not to use those brakes to heavily or you'll be kissing the ground.  Those same slick spots will also be found on all of the popular hiking trails, so be prepared for some mud and open water, especially in low lying spots that don't drain well and areas that don't get any sun. If you do encounter water and mud on the trails, please ride or walk straight through the middle of that spot and not around it, so you don't widen and erode that section of trail more.  Better yet, take a few minutes and help it drain by using a stick to and create a channel to let the water run out.  A little bit of simple trail maintenance can go a long way.
We are bound to start seeing an uptick in visitors for the weekend with warm temperatures and word is now out on the street that the colors are starting to change. So, be mentally prepared for more crowds on the more popular trail heads for biking and hiking. Be a bit more patient with waiting in general for traffic around town and lines at supermarkets and your favorite lunch, après and dinner spots.
We are coming into a magical time of year when Vermont shines and puts on a natural art show for all to see.  Soak it all in!
Photo: Trapps Trails