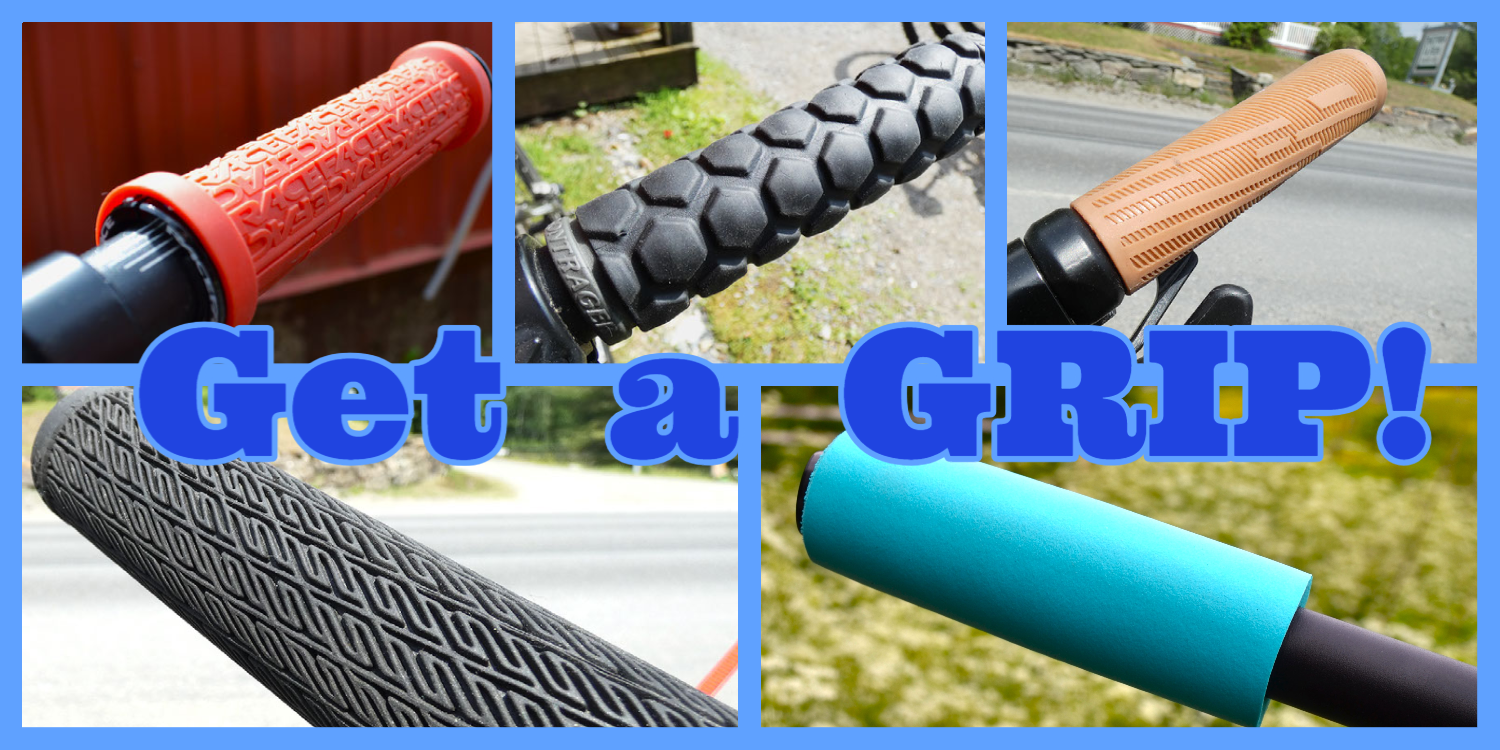 Grips
It's the little things that matter the most, especially when it comes to your mountain bike.  One of the most overlooked and underrated accessories on your bike is the grips.  There are two things to consider when looking for the right kind of grip- the size and type.  The rule of thumb for fit is the diameter of the grip should be slightly smaller than the circumference of your hand.  This way, your hands will fit more comfortably around the grips, thus giving you a better grip on your handle bars.  The better grip you have on your bars, the better control you will have on your bike. 
Now the types of grips. There are two types of grips, slide on or lock-on grips.  Slide on grips are a lightweight and more affordable option ideal for budget minded riders, or riders just getting into the sport.  They provide excellent grip thanks to their sticky, silicone material.    Lock on grips use collars that are tightened around the handlebar that prevent rotation and movement.  These are the preferred bars for more aggressive trail riding.
Shape is another factor to consider when buying grips.  Round grips offer a uniform shape across the full length of the grip.  This allows riders to grasp the bar in different places and angles with the same feel and comfort. 
Ergonomic grips feature a flatter section that mimic the contours of your palms that add more comfort.  You can also find grips that flatten out at the end of the grip near the bar end.  This is popular with X/C racers.
Texture is the last factor to consider when looking at grips.  Soft, single compound grips are often lightweight and offer excellent shock absorption.  Rubbery, dual compound grips are more durable and feature a textured surface that increases security and control for more aggressive riding.
If it seems confusing with all of the options that are out there for grips, it is.  A lot has to do with personal preference and feel and what application of riding you like to do- paved recreation paths, flow or technical trail, bike park, pump track, Enduro, downhill or X/C racing.  Whatever your preference or style, stop in the shop and see us and we can make the proper recommendation while you can look and feel first hand on a large variety of grips that we carry.  The right kind of grips will improve the comfort and control of your bike so you can ride with more confidence and most importantly, have the most fun possible when doing so.