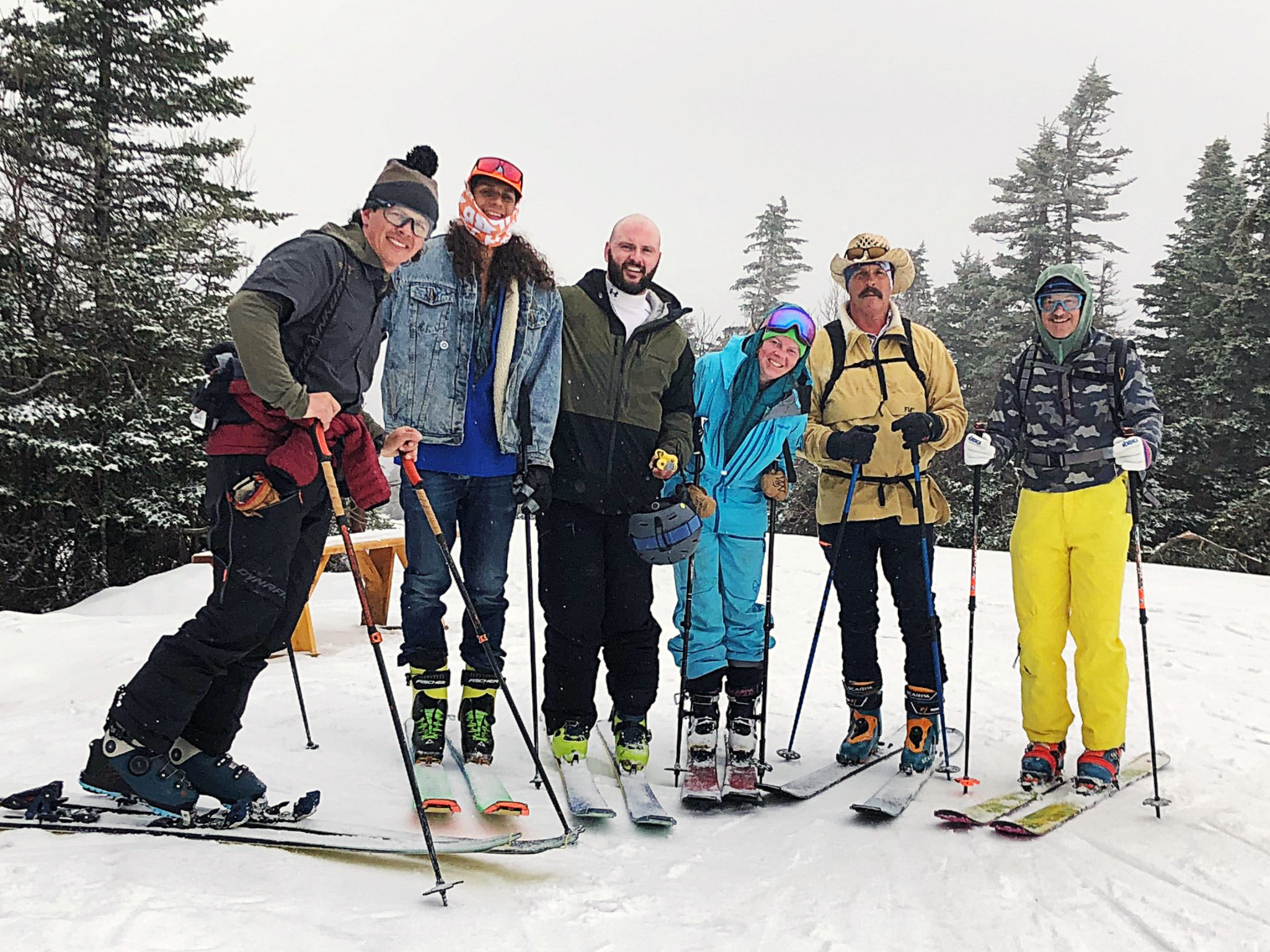 At Mountain Ops, we are more than just your typical brick and mortar outdoor shop, we are all about people and our community- sharing our very own personal adventures while spreading the stoke so you can make the most out of your outdoor adventures.  Anyone can sell equipment, but we specialize in sharing our passions for the outdoors, which means not just matching you with the right equipment for the application, but recommending the best places to go so you can get the very best experience. Whether it is finding untouched snow at a secret spot on the mountain or in the backcountry, or finding that scenic and uncrowded hike or dirt road that makes Vermont so special.  We live and breathe anything that requires human powered pursuits, and have personally used (and sometimes abused) just about every product we sell in the shop. So, you know first-hand that you are not only getting a quality product, but it has been field tested and approved by one if not by all of our staff members.  Come on in and talk to us and meet the folks that make the "Big Red Barn" so unique and special. 
If you've never been to the shop, you've got to check it out.  Located in an iconic red barn built in 1893, we offer 3000 square feet of high-end clothing and gear for outdoor enthusiasts, along with the friendliest and most knowledgeable staff in Vermont. Over the past 25 years we've made it our business to become Stowe's premier ski & bike shop.
MountainOps is owned by the Allen Family of Johnson, VT.
Staff Profiles: Feel free to reach out us via e mail.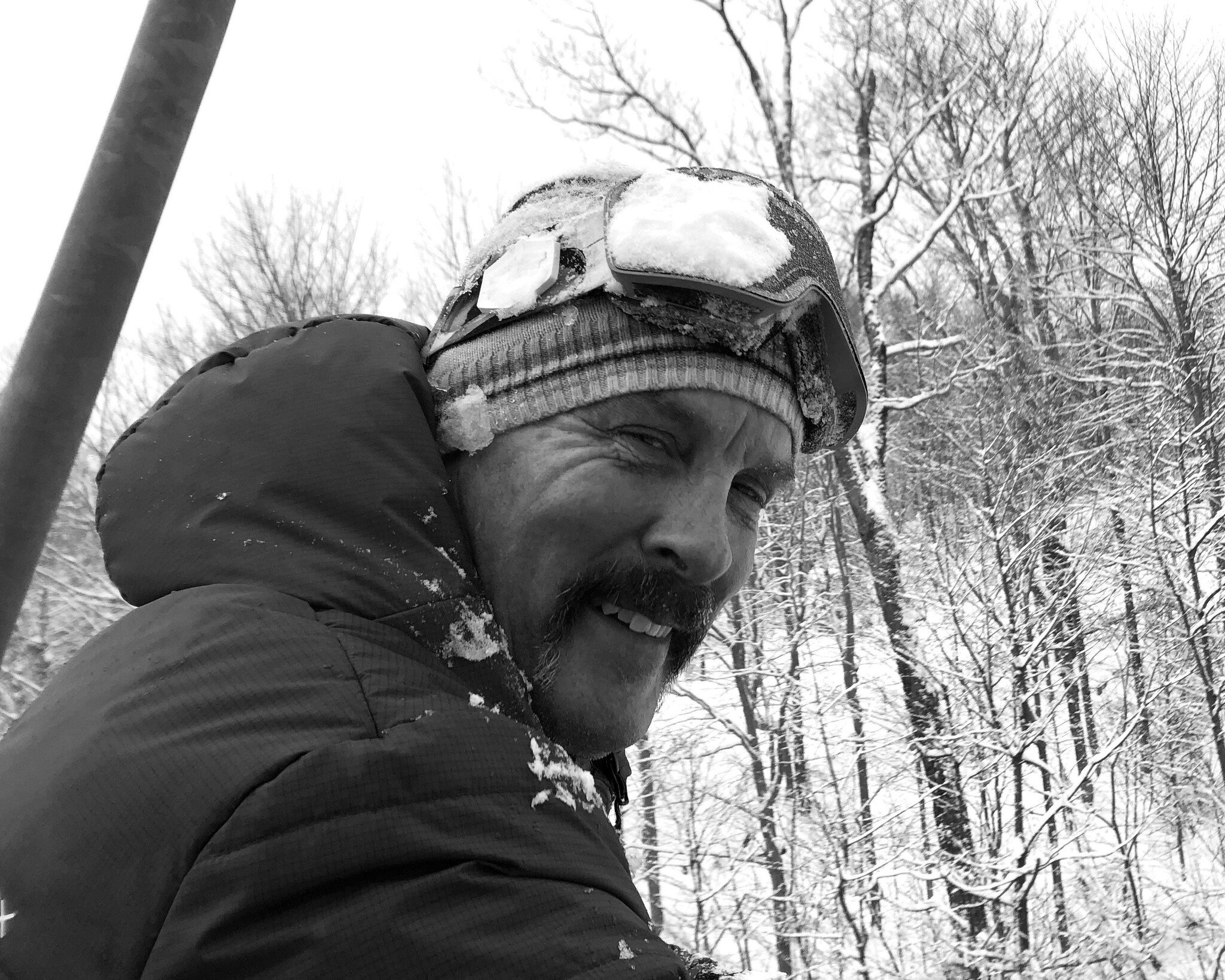 Don Allen:
Owner and chief of the shop, Don has been carrying the torch for close to 30 years.  What started as a cross country ski shop, Mountain Ops has morphed into the premier human powered everything shop in Vermont, let alone New England.  Whether it's any form of skiing, hiking, biking, running, camping or climbing, Don has done it and is a wealth of knowledge backed up with some serious experience.  Don enjoys hot lap lift served skiing, (Especially on storm days) and loves peel away corn on Main Street at Spruce Peak in the spring time. He's no stranger to earning his turns either, whether it be skinning or cross-country.  He is always down for après and enjoys all things outdoors.  He is a former rugby player and men's and women's head coach at Johnson State College and still serves as the President of the Mad River/Stowe Rugby Club. He is also one of the three founding members of the Friday Afternoon Ski Club (FASC). In his spare time he enjoys fishing and camping, and spending time with family and his dog Tuka. His also a grandfather of 5.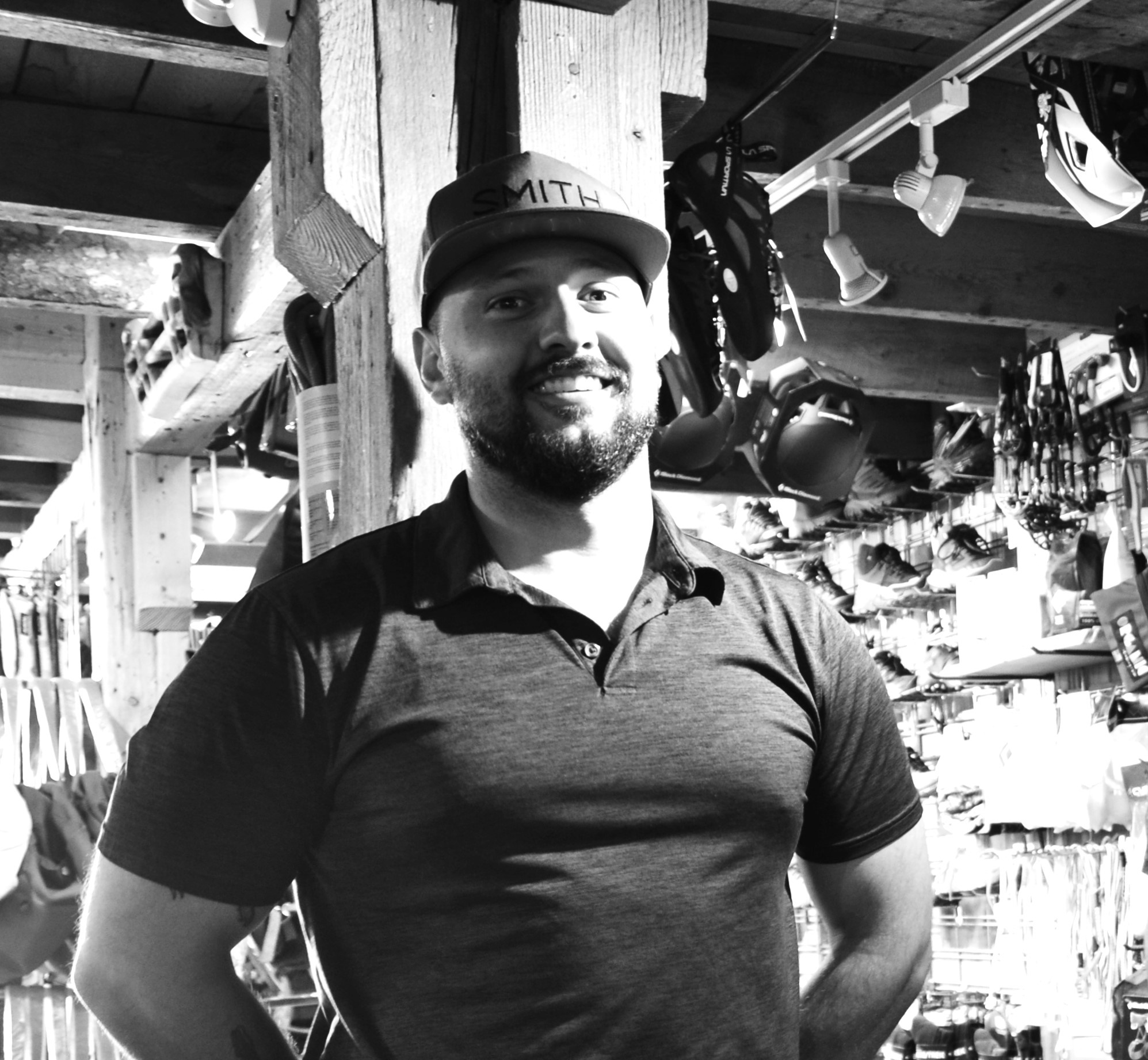 Antonio Rogers:
Hailing from all over the country and the world but currently residing in Johnson, Antonio is no stranger to human powered adventures.  With a wide variety of interests both on and off the snow, he enjoys everything from cross-country skiing, hiking, to lift service skiing and earning his turns too.  One of our most well-rounded employees in almost anything that includes motion, Antonio's diversified knowledge in a wide variety of applications and adventures makes him a true asset to the shop.  He is never afraid to take on new challenges and is a true sponge for information. You can often find Antonio pumping iron in the gym to make him strong for rugby, as he is one of the co-captains of the Mad River Rugby team.  Other interests include gaming, reading, and painting.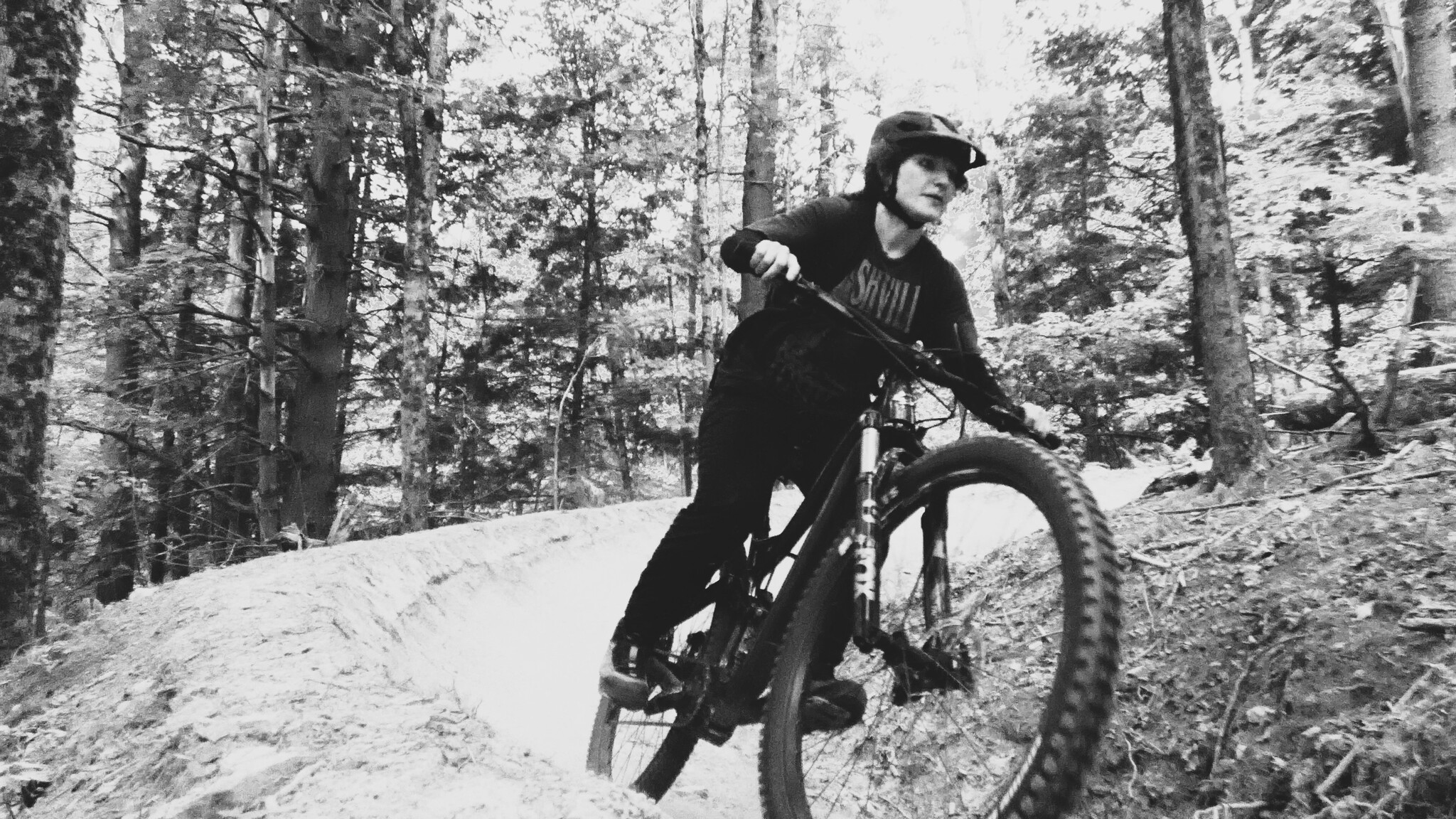 Jenna Lubliner
Originally coming from Pennsylvania, Jenna grew up skiing on tiny hills in the Poconos mountains but has honed her skiing skills after spending some years out West.  She has a wealth of knowledge in all things skiing and is easily spotted on the hill skiing a wide variety of terrain without poles.  Jenna recently picked up tele skiing and has found a new love for freeing the heel as well as now dabbing in earn your turns skiing too.  Her friendly, approachable demeanor makes her appeal to a wide variety of customers, from the hard core to the first time never ever. Jenna is in charge of all of all of our graphic design for all of our electronic platforms, and has a great eye for being creative out of the box. In her free time you can catch her spending time with friends and family.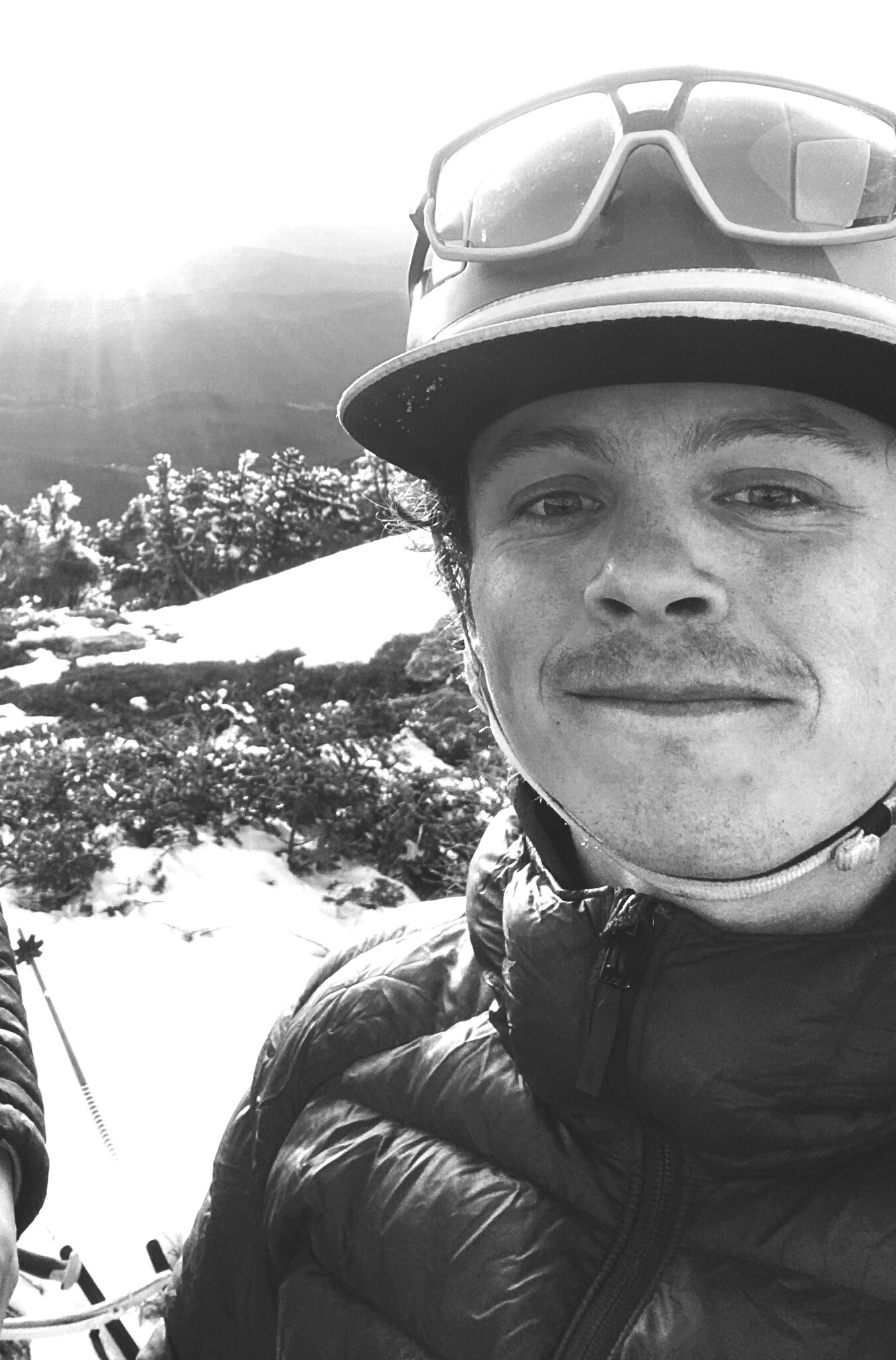 Robby Laughlin:
Our shop manager, Robby is a walking encyclopedia for everything we sell.  In the winter, he is one of our expert boot fitters who can solve any issue even for the most challenging of customers.  His deep knowledge of skis of all kinds, bindings either fixed or freed, and any other accessory that we carry makes him the go to person for any detail question that you may have for anything that slides on snow.  He has a passion for uphill skiing and likes to ski off the beaten path where few others roam.  In the summer and fall months, Robby is an avid gravel rider who can also be seen switching up bikes for fatter tires and suspension to hit Stowe's many mountain bike trails.  He also likes to trail run. In his free time, he likes spending time with his dog Lou, often taking him on many of his four-season adventures.  Even though Robbie is small in stature, he likes to play big and backs that up with a voracious appetite.  His Dodge van puts the hashtag in Van Life.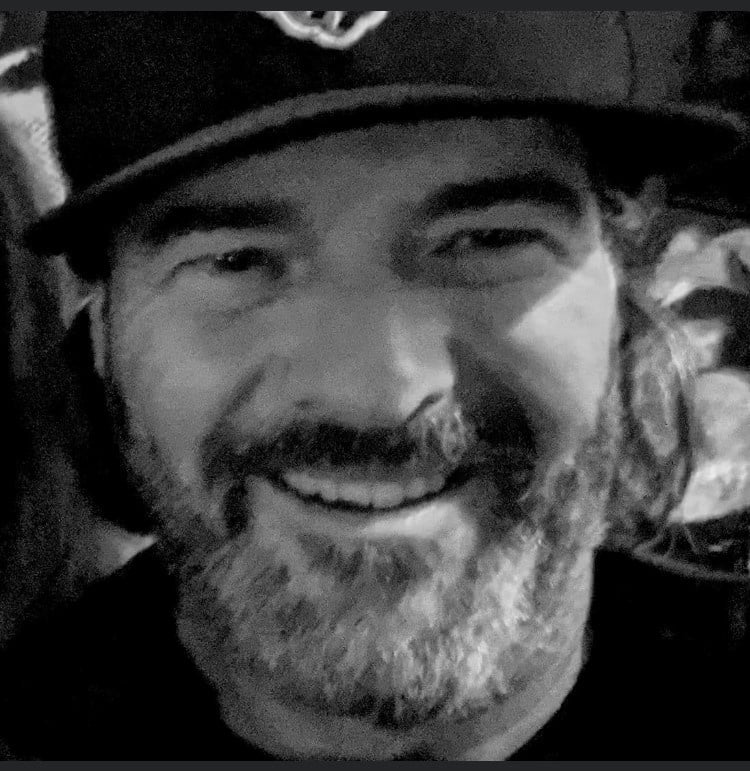 Mike Thomas:
Mike is a New Hampshire native, who has been a ski industry professional for decades.  Mike recently joined the mountain Ops team this past fall and is well known and regarded as the best boot fitter in Stowe.  Nationally certified and locally respected, Mike's well rounded, diverse and in-depth knowledge of all alpine and touring boots is second to none, and many times is booked weeks in advance for custom boot work. If you have had trouble getting that perfect fit that you have been looking for, Mike is your answer.  Mike's knowledge in skis and bindings is very strong too as he is an avid downhill skier and is known for his smooth and powerful style.  In the off season you can find Mike working at Trapp's Outdoor Center wrenching mountain bikes while still keeping a presence here at Mountain Ops one day a week.  In his spare time he likes to ski, mountain bike, spending time with his dog Auggie and enjoying a refreshing local brew. 
Emilie Manchester
Emilie is a true Vermonter, being born and bred in the Green Mountain state. She can be found behind the checkout desk most times but is just as comfortable mixing it up on the sales floor too.  She always has a smile on her face and makes all of customers feel right home as soon as they walk in the door.  Emilie is our chief merchandiser and is responsible for the great window displays that you see outside driving by or before walking into the shop.  She is also is largely responsible for all of the in-store merchandising and display work that you see year-round inside our rustic barn. If you ever have a question on any of our softgoods or accessories, chances are Emilie has the answer.   Need a dialed in kit for winter or summer that is both functional and fashionable that looks as good as it performs?  Emilie is your definite go-to.    Although not a diehard skier, Emilie does like to ski occasionally, but her true passion is both winter and summer hiking.  In her spare time Emilie loves spending time inside and on outdoor adventures with her German Shepherd, Cami, and is a devoted rugby player too.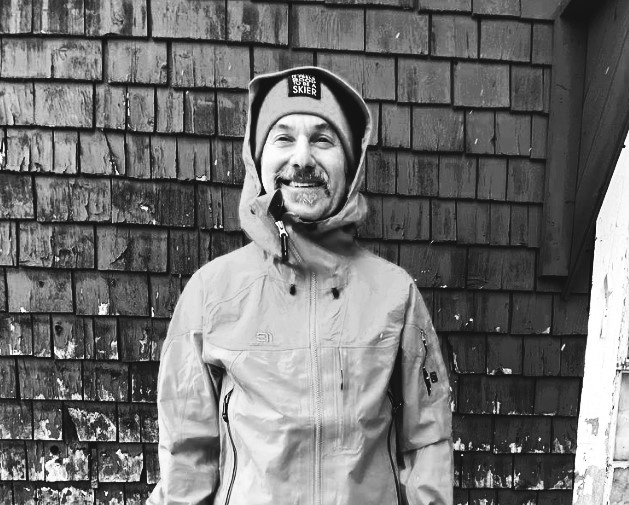 Dave Hatoff:
Dave joined the Mountain Ops staff last fall after a long run with working at Stowe Mountain Resort in special events.  He is our chief scribe, writing all of our content for our website and most of our blog reports.   He too grew up skiing the Pocono mountains in PA, and blames his Dad for introducing him to skiing and for forming his addiction.  Dave projects himself as a glorified, responsible ski bum. He is an avid tele skier but has recently clamped the heel down to AT ski at times too.  He prefers backcountry skiing, particularly out of his door in Nebraska Valley, but also loves lift serve skiing too.  Although mostly found behind the computer writing, he loves working the floor and helping customers with all of their needs.  He enjoys spreading the stoke of all things skiing and is a proud member of the Friday Afternoon Ski Club.  In the off season, Dave is an avid mountain biker and enjoys riding trails that are "Off the Map."  In his spare time, he enjoys spending time with his two teenage daughters and doing trail work for both winter and summer pursuits.   He also is an avid reader, only reading paperback because they are the only kind of books that fit in his ski jacket pockets. E mail: [email protected]
Hours of Operation 
Open 365 Days a year!
Memorial Day through June 30: 9am to 5pm
July 1 to Late August:  9am to 6pm, Sundays until 5pm
Labor Day to Ski Area Opening:  9am to 5pm
As of 1/23/23 Monday-Thursday 8am-5pm
Friday and Saturday 8am-6pm
Sundays: 8am-5pm