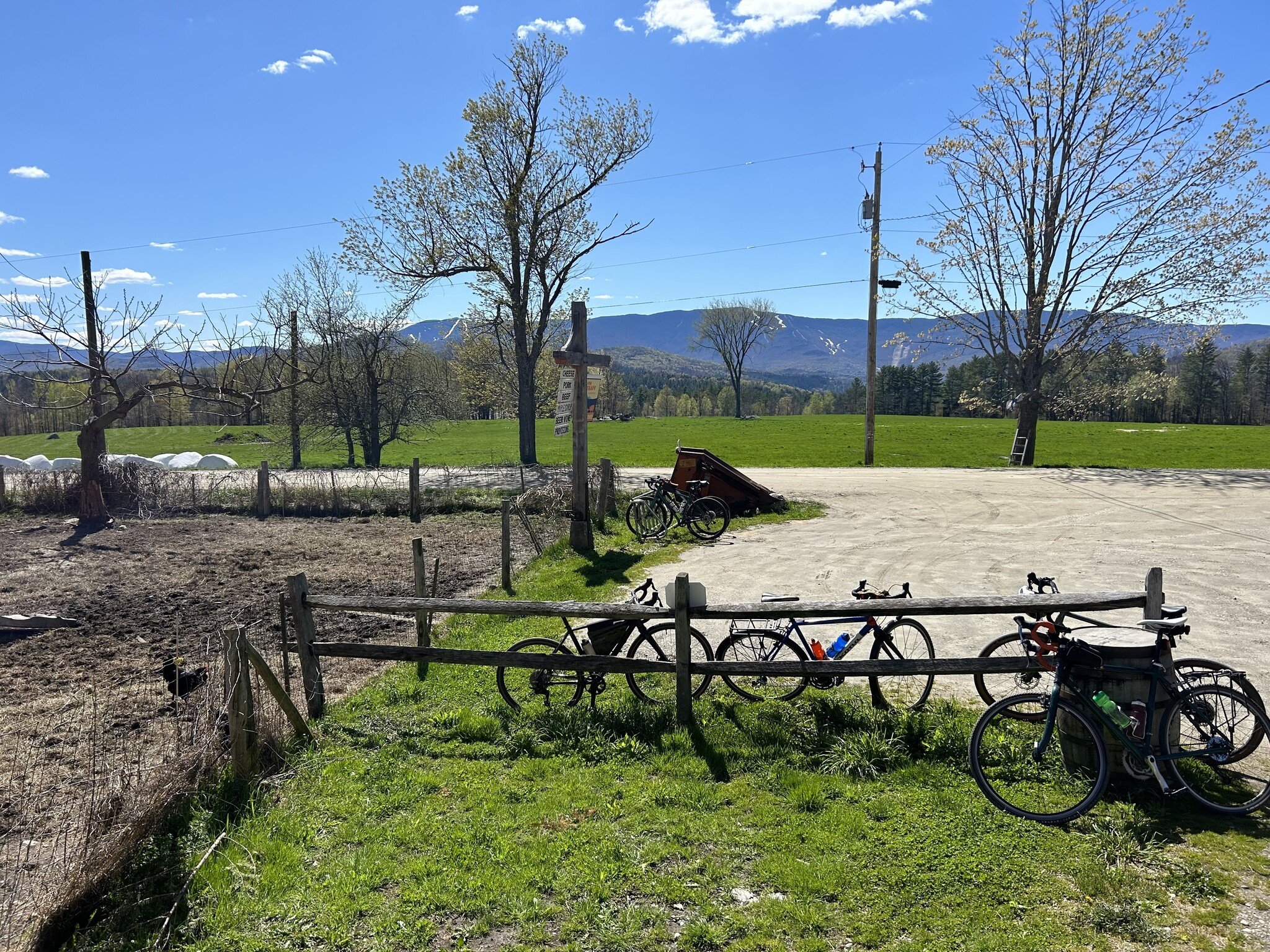 Bike and Brew
Mountain Ops will be hosting a semi-supported gravel rides from our shop to two breweries up in the NEK. We will then be camping for the night right at the breweries.
First ride (6/10) - This ride will be around 50 miles with the end goal being Kingdom Brewing in Newport VT. We will then camp at the brewery after enjoying a bunch of food and drinks. The next morning we will wake up and do another 50ish miles back to the shop. This is intended to be a bikepacking trip, but if you don't have any bikepacking gear then don't worry! The Mountain Ops van will be following us the whole time and can carry any gear you will need.
Second ride (7/15) - This ride will be 65ish miles, with the end being Dirt Church Brewing in East Haven VT. We will then be camping at the property after gorging ourselves with food and drink. We will then be biking another 65ish miles back to the shop the next morning. The shop van will also be available to carry anything you can't fit on your bike.
Although there will be the shop van circling the bikers as our guardian angel, we ask you to be as self sufficient as possible. This means bringing enough water each day (2L minimum), having enough food, warm weather layers, cold weather layers, wet weather layers, flat tire kit, and camping gear. Although this might not be backcountry camping, still be prepared for inclement weather and being in remote areas. There will be a GPS file that will get sent out to everyone who is attending. We recommend looking it over and becoming familiar with the route. On both rides we will be passing 1-2 resupply spots for food and drink. We will be riding in a group with an average pace of 8-10 mph. If you would like to go faster then by all means do, but you will be somewhat on your own.