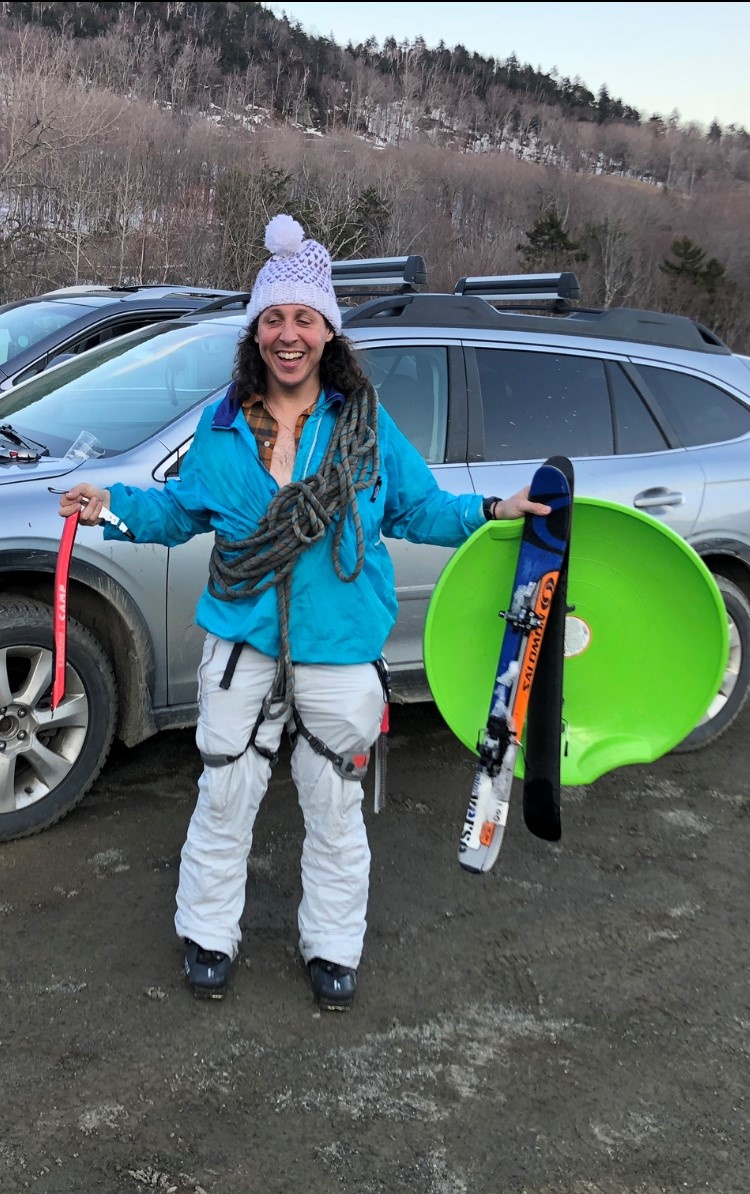 April 11
Thanks to everyone who came out yesterday for our Spruce Peak Community Skin Appreciation Day. The weather gods greeted us with a fantastic spring day and the skiing was as good as it gets.  Tremendous peel away corn from top to bottom with very little stickiness was found everywhere on the mountain.  We skinned throughout the day and into the evening, grilled and drank cold beverages by the Mountain Ops van till or hearts content.
Conditions today continue to be soft and the snow did not freeze and set up last night, so be prepared for some slush and stickier conditions than we had over the past few days.  
We are promoting a new way of getting up and down the mountain from our friend Chris who was SKIMOSAUCERING.  We think this is certainly the wave of the future and by far the most efficient and fun way of traveling through the mountains. This is certainly not a fad or a trend and is here to stay. We will be stocking the shop for next season with a full offering of saucers and ski blades with tech bindings for all ability levels. Get your advanced order in now before we sell out!