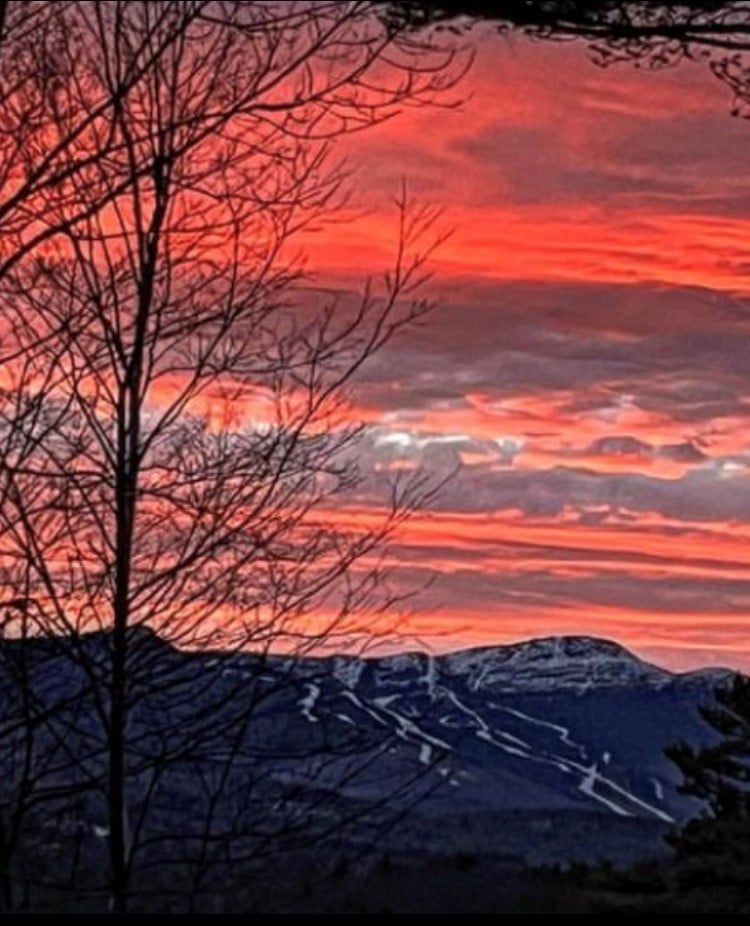 April 7th
With longer days and warmer temps arriving for the weekend and into next week, its that time of year to start breaking out the sunblock, shorts and getting ready to blow the Corn Horn.  Last night's sunset of Mt. Mansfield pictured here was truly magical, and soft turns were found all over the mountain yesterday in spite of overcast skies. 
The backcountry is still holding in there, with a solid base, but it will start to go quickly this coming week with temps forecasted to be in the 60's.  Today is cold and very windy, so things are pretty locked up right now.  Look for sun to come out tomorrow and things starting to soften quickly, especially in the lower elevations and on a now closed Spruce Peak. 
And speaking of Spruce Peak, we'll be skinning, grilling and sipping all day long on Monday, April 10th as part of our shop appreciation day. Come on by for a lap or two, a dog, burger or veggie burger while they last and feel bring to bring a beverage of your choice.