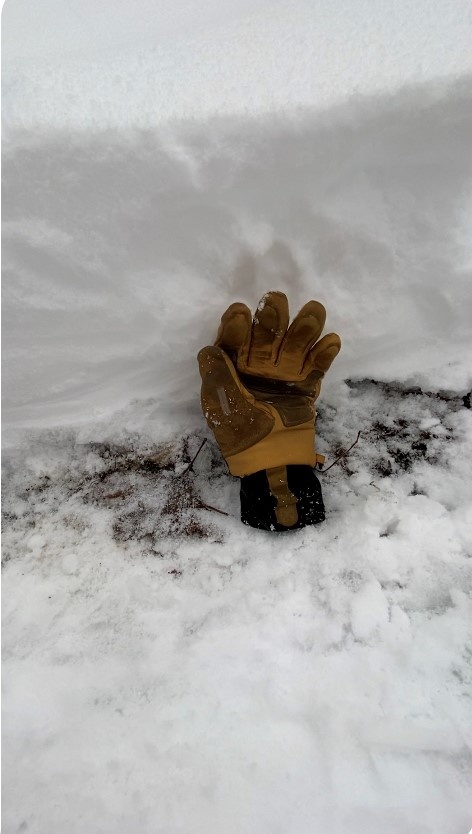 January 23rd
January 23rd, 2023
For the first time all winter, there is no rain predicted for this week, making this the first week all winter with no wet precipitation in the forecast. With 6" of snow arriving in the last two days and a potentially sizable snowstorm forecasted for Wednesday evening into Thursday, things are finally starting to look promising.  With that the being said, Stowe Mountain Resort will finally be able to start expanding terrain with Liftline and lower Hayride now in the cue for the very near future.  Some natural snow terrain is starting to open up and hope is high that winter is now here to stay.  With a sizable storm in the works for later this week, there is a good chance we could see the first real expansion of snowmaking and some additional rope drops on natural snow terrain going later into the week and into the weekend. With 29" at the Mt Mansfield snow stake as of Tuesday, 1/24/23, we are getting close to venturing off trail only in the upper elevations and start exploring the fabled glades and woods lines of  Mt. Mansfield.
Outside of the resort, the Vermont backcountry is now also getting close to being skiable as well with a now consolidated, firm base up high with 4-6" of new snow on top. Cover is still on the thin side, but there are decent turns to be had on low angle, north facing slopes that are smoother in nature than most off-piste terrain which is rock infested and full of snow snakes and hidden obstacles.  Only experienced backcountry enthusiasts who are familiar with the terrain and its bare surfaces prior to any snow arriving are the only ones that should be out there at this time who know where to ski and what lies underneath the snow. As always, you should ski and ride with caution, ski conservatively and be light on your feet as we are still experiencing low tide conditions and only upper elevations snowpack is considered to have decent cover at this time.  Please note that there is still a lot of open water, water bars, rocks, stumps, downed trees and other unforseen obstacles lurking below the thin snow cover at all elevations, especially down low.
Keep those snow dances coming and remember you are only as good as your last turn and the your best day of skiing and riding is knowing that you are ready to come back and do it again tomorrow, the next day and the next day(s) after that .