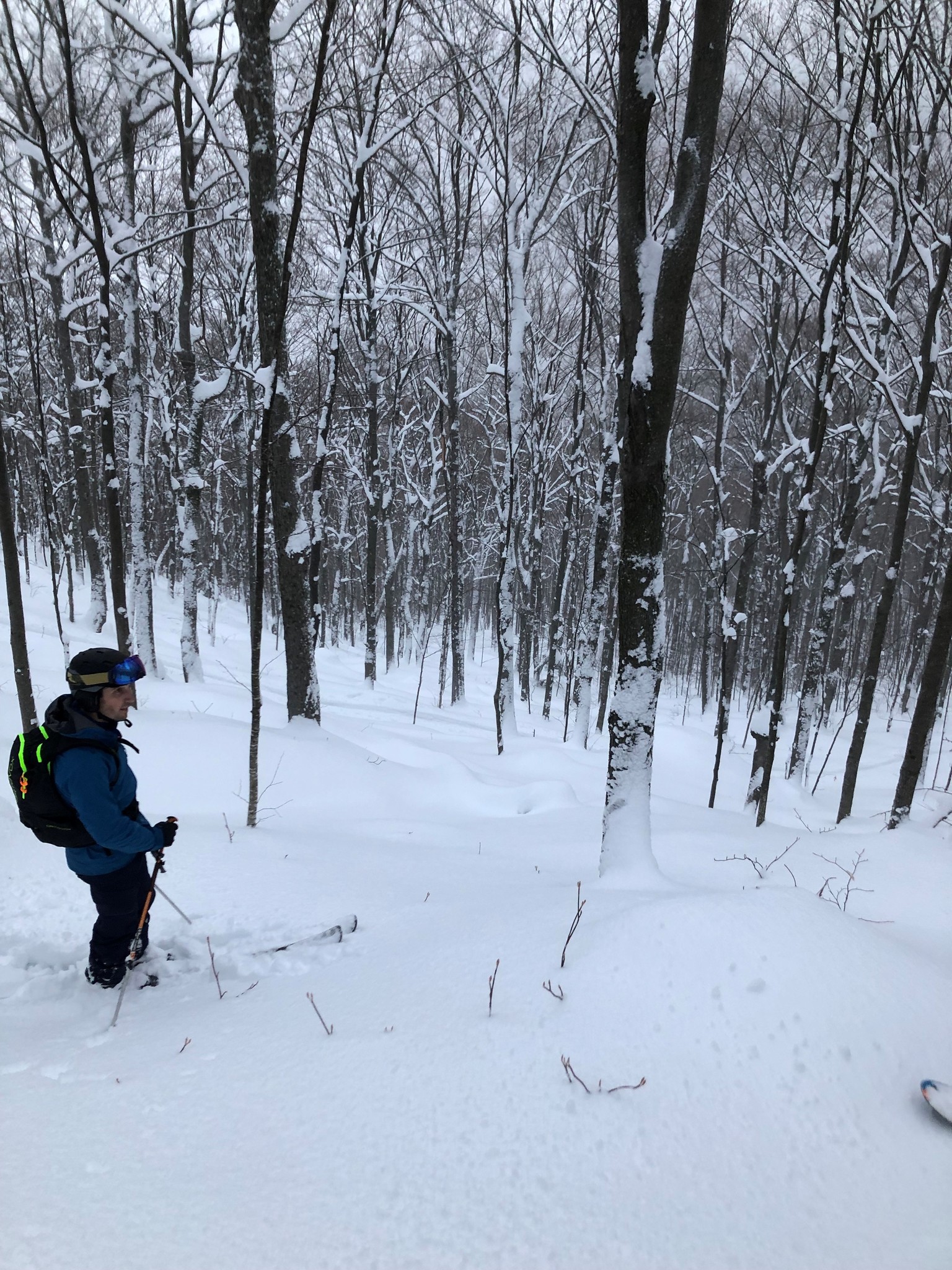 January 27th
 January 27th:
The upslope snow that was projected came through for Stowe last night.  We picked up an additional 4-5" of light, fluffy snow that is skiing beautifully on top of the 4-6" of dense snow we received yesterday.  So, in total in we picked up a foot of snow over the last 48 hours, easily our largest storm of the season so far.  We now have a solid base underneath the new snow we have overnight, setting us up for the best conditions of the season going into the weekend. The Mansfield snow stake is now ready 38" of depth. There is also a chance for us to pick up a few additional inches of snow on Sunday.   
Stowe Mountain Resort has expanded a lot of their natural terrain opening over the last few days.  The fabled Lookout trail has been opened from the top,  once of Stowe's most challenging runs.  The woods off the Double are skiing quite nicely too, as well as the woods off of Goat and Starr trails.   Liftline, Upper National and Lower Hayride remain closed, hopefully they will open for the weekend or by early next week.
The backcountry also continues to improve with the additional snow that we received overnight, keeping you on top of the wet and dense snow we received yesterday.  We now have a very nice base underneath the new snow that we have received, and conditions overall are very good.  The skiing still remains significantly better up high, with lesser snow down low and still lots or open water and thin cover at the lower elevations.  As always ski with care, as there is always something lurking underneath the snow when you least expect it.  Wherever you decide to ski this weekend, its safe to say that the green light has been lit to explore, just you good judgement and dial it back a bit, especially in the woods.  There is still a lot of ski season in front of us to enjoy to be skiing, fast, reckless and full bore at this time. Have fun and so nice to see winter has returned with vengeance over the last few days in the Green Mountains.