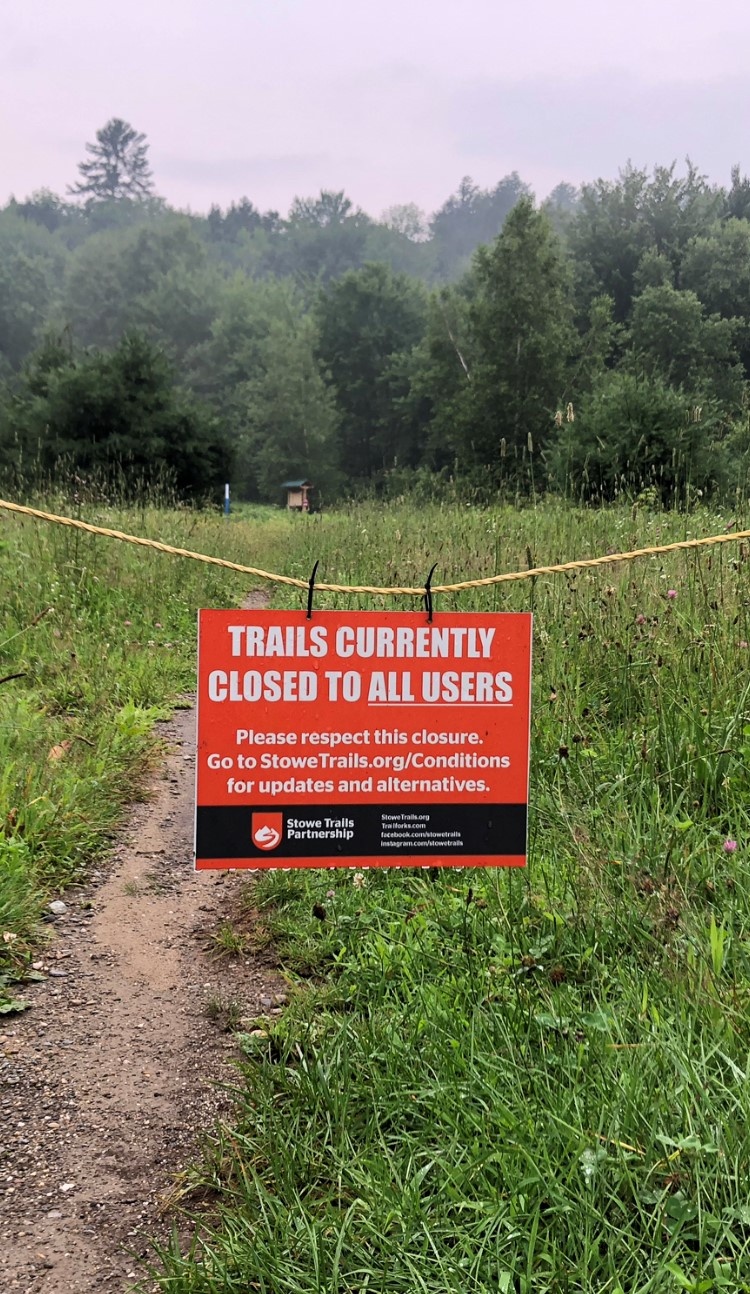 July, 18th
Its currently raining again as I write this report with more rain on the way this afternoon and this evening.  Currently, we stand just over 10" of water that we have received in the last week and with the ground being so saturated, there is no place for the water to go. 
As you may or may not be aware, most if not all trails are closed right now for mountain biking and hiking.  We ask that you continue to respect the trail closure signs and give the ground some much needed time to try and dry out.  If you happen to come upon a trail that is not marked closed, (Like many of Stowe's most popular hiking trails) use some common sense and turn back. Mother Nature certainly has left her mark that should tell you that it's time to make some alternative plans.
The same can be said for swimming right now.  We know it hot and humid outside, but choose your places to cool off wisely. Look around and see what the water is doing before heading in.  Choose swim holes that are protected from running rapids and fast-moving water. Water levels still remain very high and currents are also running very strong. Stay away from eroded river banks as they could collapse and send you into the drink unexpectedly.  On top of the movement of the water, there is a lot of floating debris that can be seen as well as sediment and chemicals that have been washed into the water, adding extra danger to rivers and streams right now. Please keep your guard up if you choose to be around natural water bodies. If you can access an outdoor or indoor swimming pool, we highly advise doing so.
The good news is that starting tomorrow, the next few days look sunny and dry and will certainly help the ground begin to dry out.  The wildfire smoke is also gone today, making it easier to breath too.  The trails will eventually come back, they always do.  Just remain patient, be flexible with your outdoor plans and respect the signs that both Mother Nature and local trail partnerships are presenting to you.