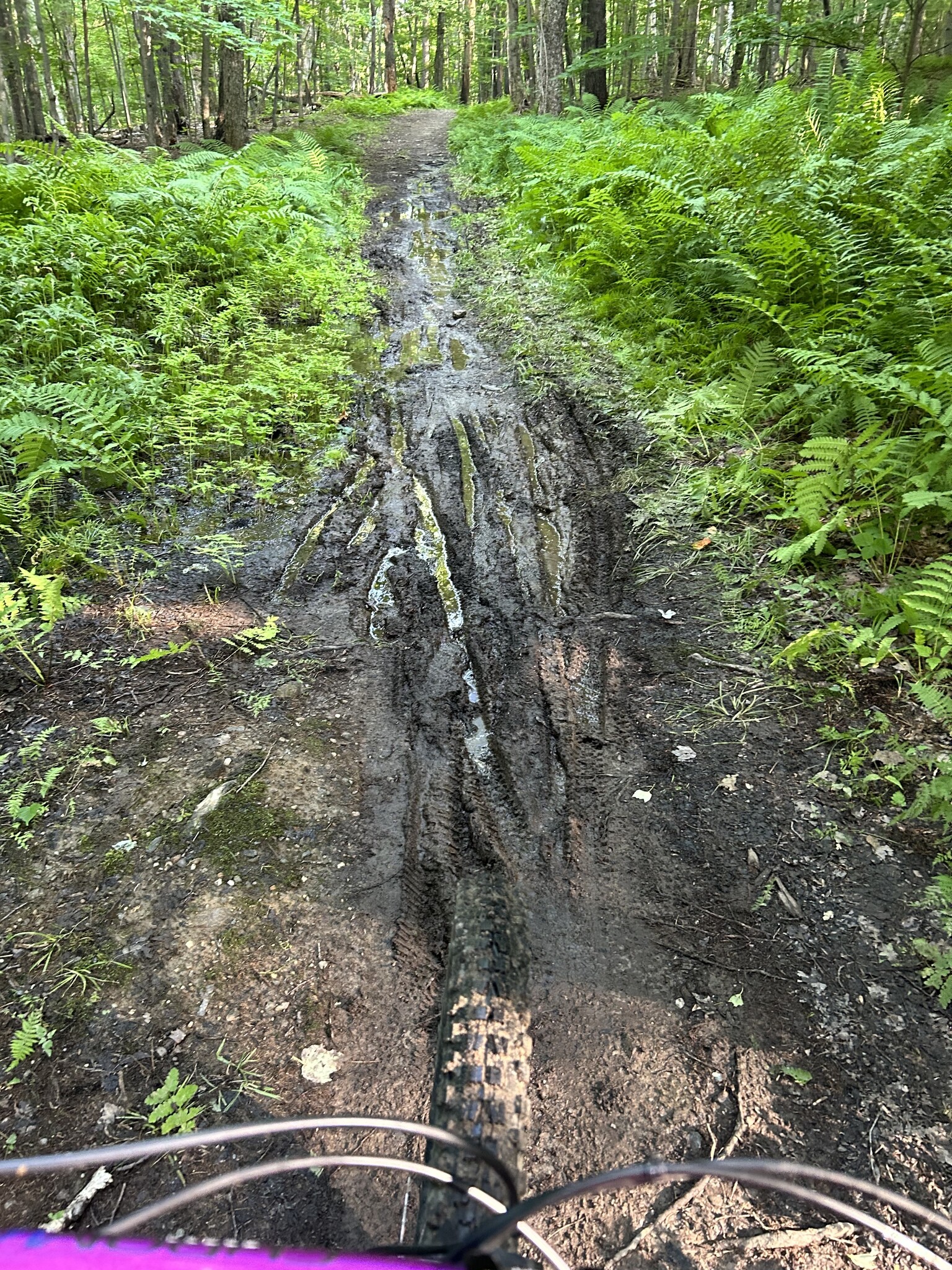 July. 24th
The sun is out and some of the trails are now back open.  Two days of dry weather has certainly lifted everyone's spirits and little Vitamin D feels oh so good as well.  Just a reminder that although some trails are open, the normal wet spots are now really wet, and those areas that are normally dry are now wet too.  This is very prevalent in low lying areas that don't have good drainage, shaded areas from the sun, or even in properly drained areas that have become plugged up with leaves, sticks, and debris from the heavy rains we have had.  If you come upon a wet spot, get off your bike and walk.  More importantly, be a good steward of the trail and help unplug clogged areas so the water can run through and start to drain.  Take as stick and make a channel in the mud for the water to flow out and escape.  This can really make a difference in helping to get the standing water out and will help these spots dry out quicker.  It only takes a few minutes and really will help other riders who are next to encounter the that spot on the trail. 
If the soil is really soft and you making tracks and spinning your wheels, we ask that you also dismount and walk until the ground becomes firmer.  Although the general normal rule of thumb is to ride directly through the wet and soft spots and not around them, the conditions we have seen over the past two weeks have been far from "normal."  The trails are still in a fragile state right now and still need time to properly dry out.  If abused, chances are these trails will not recover properly and will remain wet, water logged and damaged for the rest of the season.  Lastly, continue to respect those trails that are still posted as closed.  They will eventually reopen when the time is right.
If you are hiking or trail running, choose trails that offer more rock and roots than just plain old dirt.  Although they will be slippery, foot traffic will be less decremental to the ground and will not leave such a deep imprint. 
We are all in this together and proper trail etiquette and actions taken will help provide long term viability of all our trails.