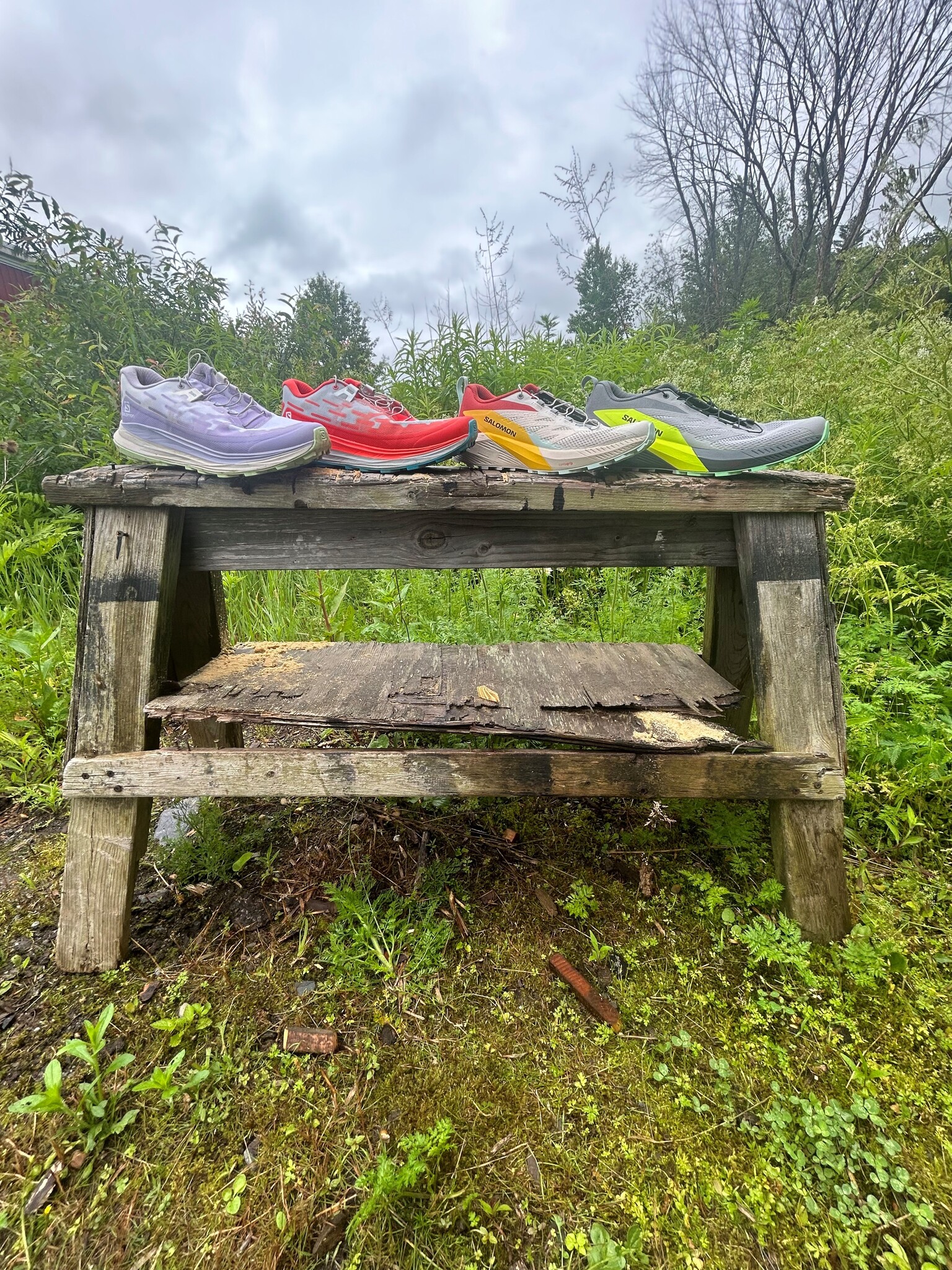 June, 27th
Well, it's a wet, very humid and sticky day.  That seems to be the daily outcome for the rest of this week.  We are certainly in a wet pattern right now, which will put a damper on outdoor activities.  The humidity levels will certainly keep the trails slick and prevent them from fully drying out. As of this morning, the majority of Stowe's trails remain open, but that could certainly change.  It looks like your best bet for outdoor fun would be in the mornings or early afternoons. Later in the day look fiery with good chances of strong storms rolling in with all of this moisture in the air.  Its all about timing, finding a window and going for it.  Keep your workouts on the shorter end of the spectrum, stay close to home or close to your car for cover if something comes in quick and powerful. Hourly forecasts and local radar maps will show you the most accurate forecast windows to try and take advantage of. I like to use www.Weather.gov or www.Wundergrorund.com.
One of the best quick workouts you can do really from really anywhere is running.  In just 20 minutes, you can work up a good sweat, (Especially when it's this humid out) get your heart rate up and feel like you have really accomplished something.    This week at the shop we have got you covered as we have a bunch of Salomon demo running shoes up for testing.  Featuring the Salomon Ultra Glide II and Sense Ride 5, which are ideal for trail or mixed conditions like dirt, gravel or concrete.  You can now take a pair out for test run or a fast/slow walk and see what you think…  Salomon's trail shoes are known for their quick lace system, great support and comfort, lightness and Contra Grip soles. Come take a pair out for Stowe Rec Path or a "Ranch Camp Rumble," both right out the door from the shop.  Or take them home and give them a try on your favorite route.  You will come to see why Salomon has quickly become one of the go-to brands in running, let alone for hiking, and of course skiing.
Stop by the shop, give us a call at 802-253-4531 to reserve a pair today.