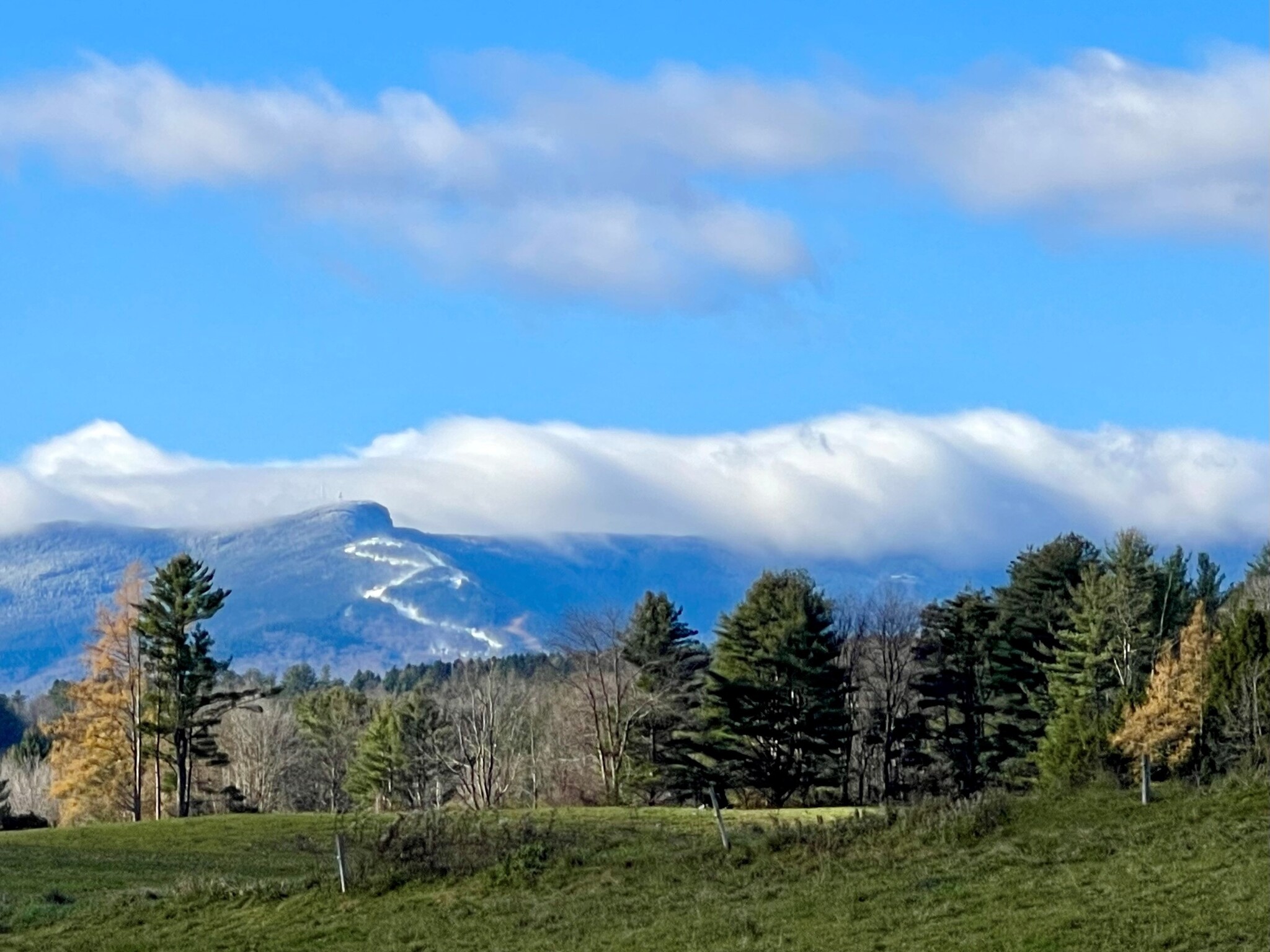 November, 9th
Always nice to wake up to a blanket of white to start your day! Absolutely beautiful out there right now with a few inches on the ground down low and possibly 4-5" up at the highest of elevations. This a good reminder to get your snow tires put on if you have not already as this is certainly a sign of things to come as we draw closer to winter.
And speaking of things to come, we have a number of special events and community gatherings happening this evening and for this weekend. For today we have two informative meetings happening, one recapping the end of a challenging mountain bike season and what's to come for the future and the other talking about the up-and-coming skinning season.
Stowe Mountain Resort is holding its annual roundtable discussion about uphill travel, safety and best practices this evening from 5-6pm at the Toll House Conference Center. Its open to the public, light snacks will be provided and they will be raffling off some free Helly Hansen swag for to all attendees. Learn about what the designated uphill routes will be for the season and be aware what you should and should not be doing this year to earn your turns at the resort.
Secondly, the Stowe Trails Partnership is holding their annual meeting to recap this past season and what lies ahead for future projects for the 2024 season. This takes place at the Skinny Pancake at 6pm on Mountain Road. These are two great informative community gatherings happening back-to-back tonight. Be there!
And speaking of mountain biking, all trails with the exception of Katie Hill are now closed for hunting season. Rifle season begins this Saturday, November 11th and ends on Sunday, November 26t.h Please stay off all trails and all private land starting 30 minutes before sunrise to 30 minutes after sunset during this time period. Please give all hunters the privacy and space they deserve for this much anticipated time of year for those who hunt. Hopefully the snow will stick around which will make for great tracking opportunities for that coveted venison tenderloin.
Lastly, tomorrow is Veterans Day. For all parents with kids in school, all schools will be closed tomorrow in honor of those who have served, who are currently serving and for those who made the ultimate sacrifice of giving their lives to help protect this great nation of ours. We thank all of the veterans out there for their service, past, present and future. If you happen to know someone that has served or is currently serving, take a moment to thank them. They are the true heroes in this world and should never be forgotten.
Photo: Yesterday's ribbon of man-made white on Lord/North Slope
Photo Credit: Dave Sautter