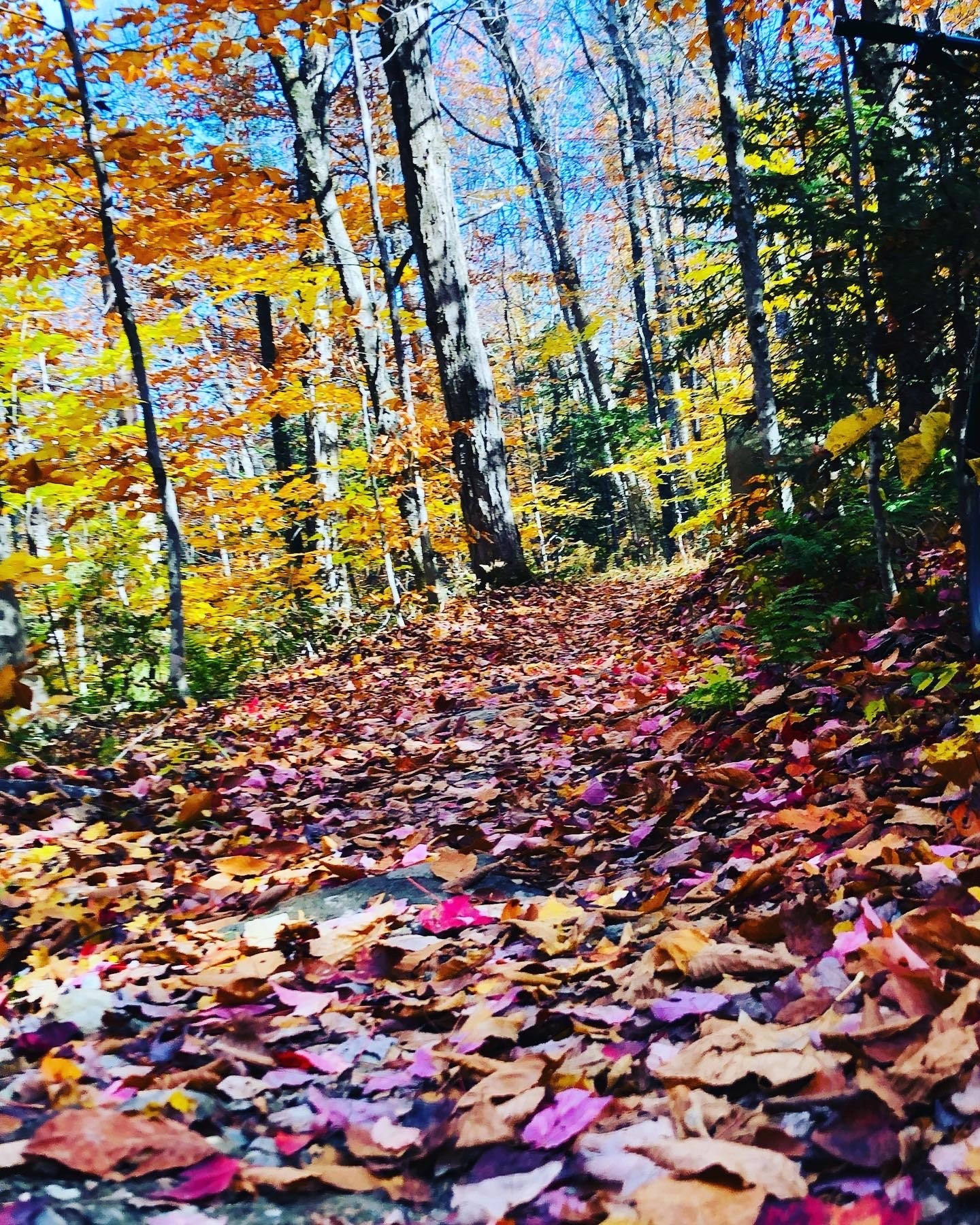 October, 4th
Happy Hump Day!
What a beautiful stretch of weather we are having!  Yesterday we broke a record in Burlington with 85 degrees and todays forecast of 82 degrees here in Stowe and the surrounding counties should break numerous town and city records as well. 
The foliage is peak or close to peak right now in many areas, especially up high in the mountains and around many bodies of water.  On top of the great color schemes that surround us, this dry stretch of weather has put all of our biking and hiking trails in the best shape they have been in all season, so get out there and enjoy!
Over the course of the next 3 days, the weather looks warm and inviting for any and all outdoor activities, including a refreshing swim to cool off from today's hot and humid temperatures.  Whatever you decide to do, make sure you make it a point to get outside as the weekends forecast looks quite wet and cool, with some winds forecasted too.  This will most likely be the last of the summer-like heat as next week we struggle to get out of the 50's and low 60's.  There is even a chance of some snow accumulation up high this weekend, so we could see some "Snowliage" opportunities which are quite special. Hopefully we can hold on to the leaves and keep this color kaleidoscope going into next week and beyond.
Photo: Tap Line Trail at Trapps