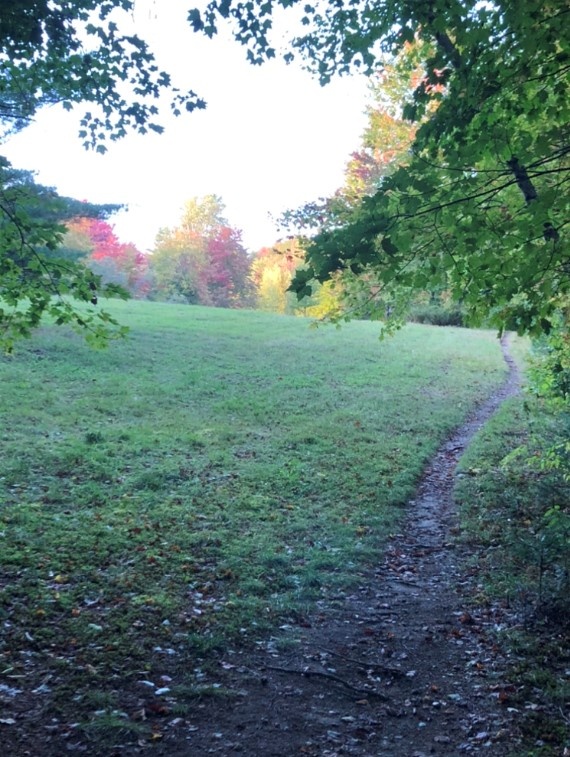 September, 26th
With cool nights now being prevalent, the colors are really starting to come out, especially up high and by the water. And as reported a few weeks back on our September 13th conditions report, we are seeing colors on the drabby and muted side along with some fungus showing up on some of the leaves.  This was caused by two mid-May frosts and all of the rain we received over the summer that oversaturated root systems and shocked the trees.  There are certainly pockets of color out there that are vibrant and stunning, just not as wide spread right now.   I think within the next week we will peak up high and down low in the valleys we could be 10 to 14 days out.
With a nice stretch of dry weather, the trails are finally drying out nicely and are taking on their best form of the season right now.  It's my favorite time of year to be in the woods and ride. The forecast for the rest of the week looks stellar with cool nights, dry and sunny days and temps in the upper 60's to low 70's with Sunday's forecast calling for 80 degrees in some spots.  Looks like our summer is finally showing up in fall which is just fine with me.
Rounding out the last week of September, light is starting to fade fast and its dark in the woods now by 6:30pm.  When mountain biking after work, always a good idea to mount a handlebar light or carry a head lamp in case you have a mechanical and need to get out of the woods in the dark.
Fall reminds us of the importance of life and that change is inevitable. For many people, change is hard and it elicits fear.  Mother Nature shows us that change should not be shunned and is achieved effortlessly by the leaves transitions. Regardless of how bright or muted the colors are, the changing colors of the leaves evokes warm feelings of comfort, excitement and optimism as we look towards winter.
Photo: East Shaw Hill trails in Moscow showing off yesterday