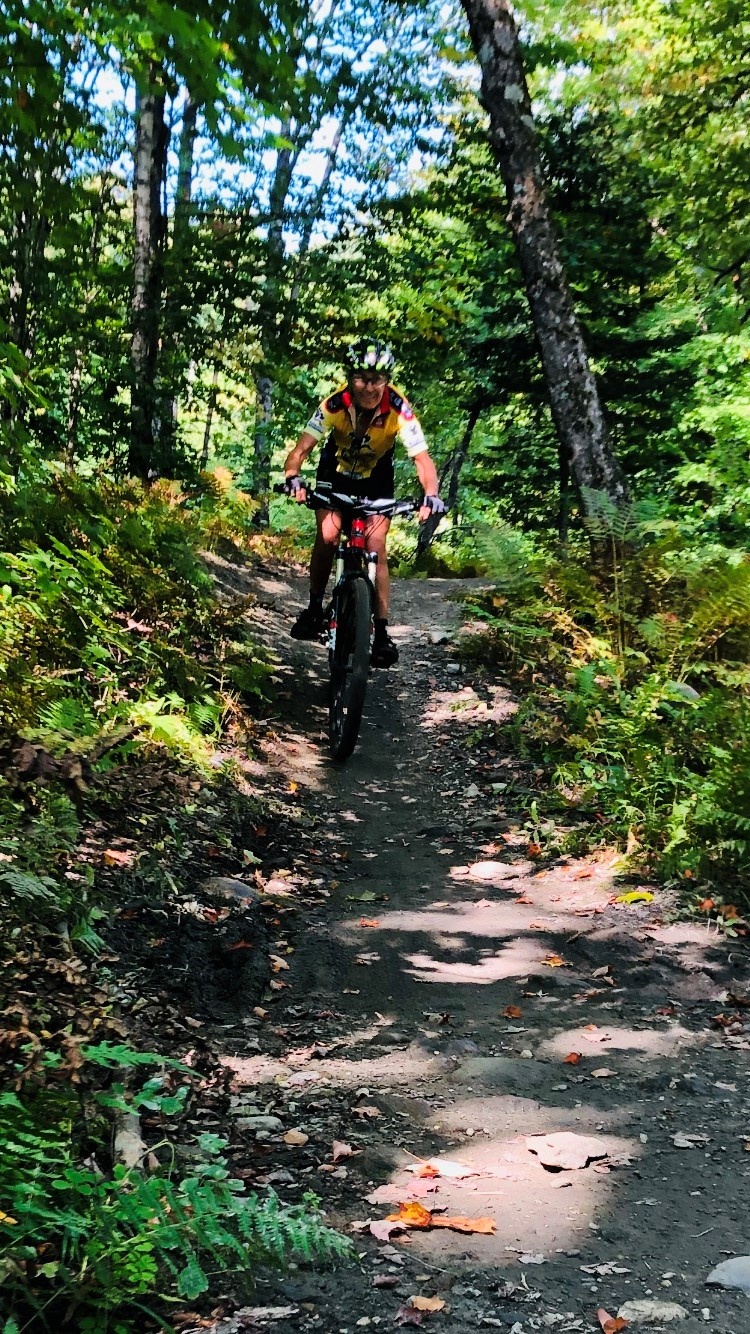 September, 7th
With 6 straight days of sun and no rain, we are experiencing the best conditions of the summer right now.  Although it is forecasted to rain this afternoon and rain is possible over the next 4 days, the bike and hiking trails have really dried out and improved dramatically during this time, as we look forward to an Indian Summer.  And speaking of summer, how about those temperatures lately, hot and sticky. We hit 90 degrees here in Stowe yesterday! Make sure you stay properly hydrated before and during your workouts.  Add some extra salt and electrolytes into your water to avoid cramping, dehydration and helping to avoid experiencing heavy legs and breathing with all of this humidity.  Summer finally arrived this past holiday weekend and into the first week of September with a bang. I for one feel like we got cheated out of summer with all of the rain we have had, so hot, sunny and humid is a welcomed change for me.  With fall right around the corner, we are already starting to see some of the leaves change already in the woods, up high and alongside rivers and streams.  We all wonder what the foliage will be like this year after a wet summer and the latest heat wave.  Will the trees be stressed?  Will we have a bright and brilliant fall foliage season?  Only time will tell.
In the meantime, get out on the uncrowded trails, back roads and peaks as the kids are now back in school everywhere and we are in a sweet spot right now for all tourist towns- no crowds.  Enjoy the peace and quiet of riding Cady Hill all to yourself, hitting popular hiking trails like the Pinnacle with no crowds or going out to dinner without needing a reservation.  Soon we will be crowded again for leaf peeping season, so get out there and enjoy what many consider to be the best "shoulder season" of the year!
Rider: 78 year old Trina Hosmer getting after it yesterday on Hardy Haul in Adams Camp!