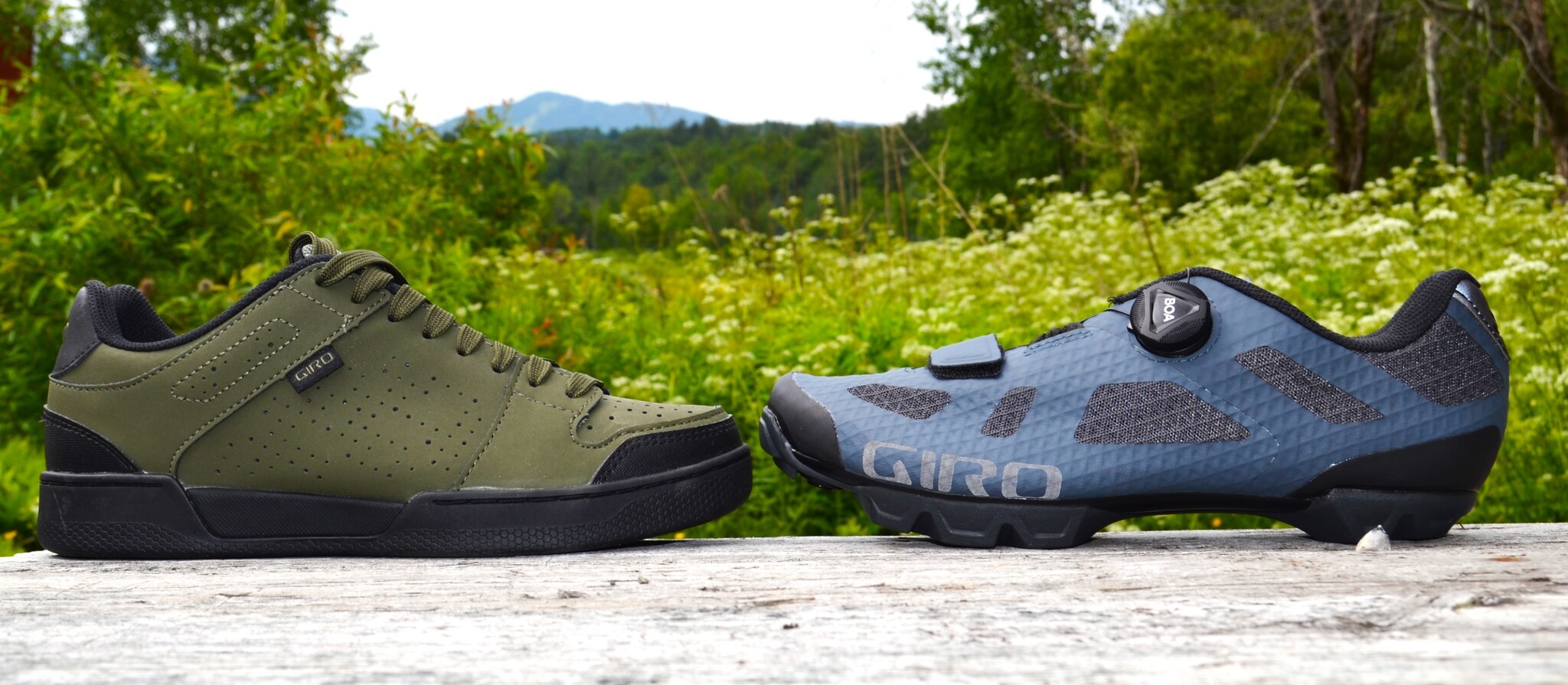 Bike Shoe Choices
Your feet are one of the most important contact points on your bike, so it is vital that you choose your cycling shoes carefully. There is a lot out there to choose from, so it can be hard to know what's best.  Fortunately, you have come to the right place.  We have the experience and put in the miles on the trail or on the road to make the right kind of recommendation for your riding application, style and preference.
You can ride a bike with just about any kind of shoe, but anyone who rides regularly can benefit from shoes specifically designed for biking. When you're riding, your body and your bike are working together as one. One of the weak points in that combination is the interface between your pedal and your shoe. As you push your foot down on the pedal, any slipping or flexing in the sole of your shoe translates into wasted energy. So bike shoes have stiffer soles, and cleats or other tech to keep you firmly planted, and deliver all that power to your bike, without wasting any.  Bike specific shoes are also much more comfortable for longer rides. Normal shoes are designed to walk, or run in. But on a bike, your feet are moving differently than they would when you're walking, and you're flexing different muscles. Bike shoes are designed with that in mind, they fit securely, while also keeping your feet from rubbing and getting blistered. So, if you've just been riding in street shoes, you owe it to yourself to try a good pair of cycling shoes.
There are two types of shoes you can choose from, flat soled shoes for flat pedals or clipless shoes for clip-in pedals.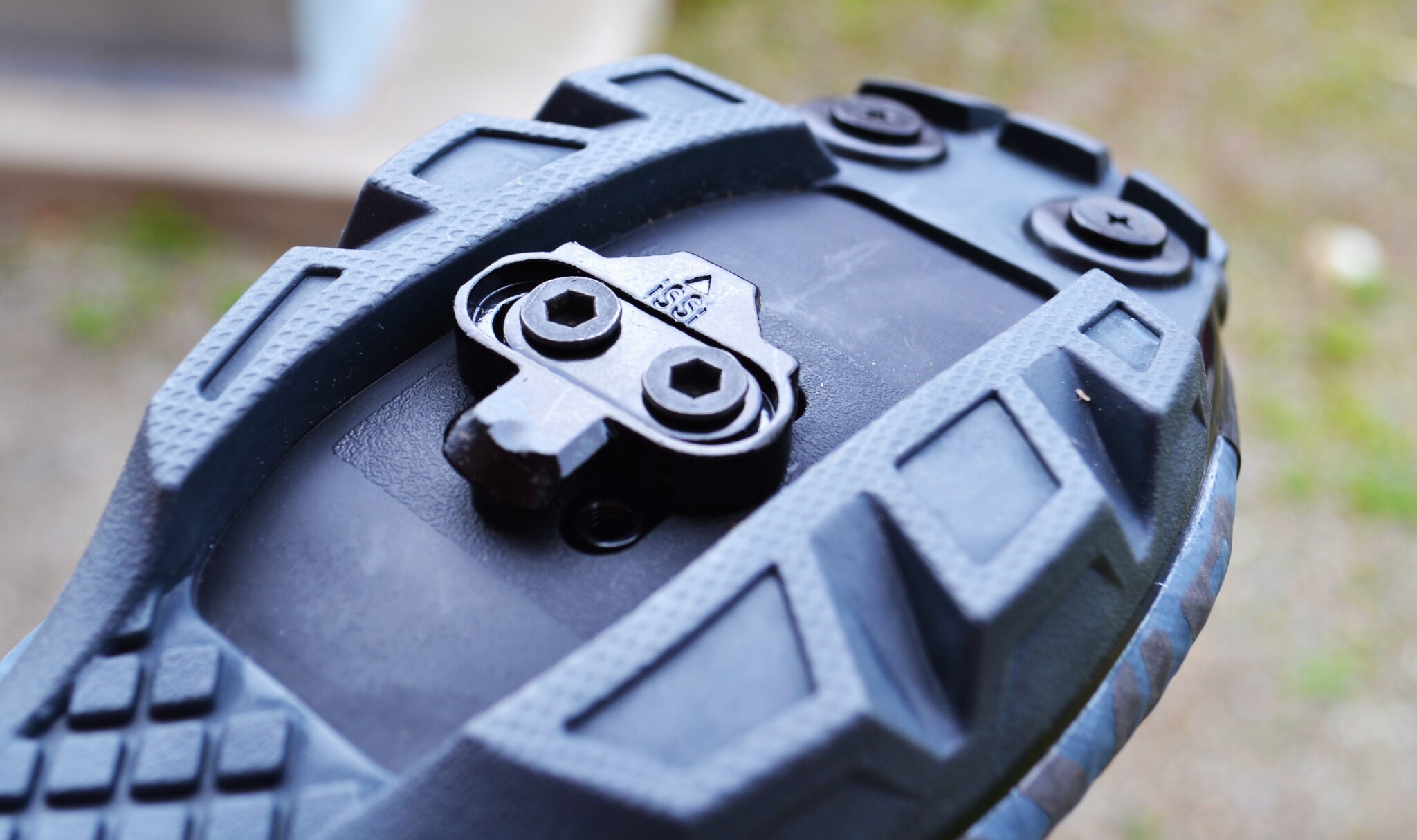 Bikers who want maximum pedal efficiency will usually go with clipless shoes, which have stiffer soles.  Road bike shoes offer the stiffest soles and have three-hole protruding cleats that connect the shoes to the pedals.  They have very little tread on the bottom and are not designed for walking very well in them.  Mountain bikes tend have grippy soles for added traction so you can walk on trail when you need to.  They have a two-hole cleat that is recessed into the sole of the shoe, making walking much easier. A lot of clipless shoes offer different closure systems like BOA dials, hook and loop straps, Velcro, notched cam straps with buckles along with your standard lace up design. Most seasoned or experienced riders will choose a clipless shoe but not all.  There are plenty of accomplished riders that chose to ride flats, and for good reason.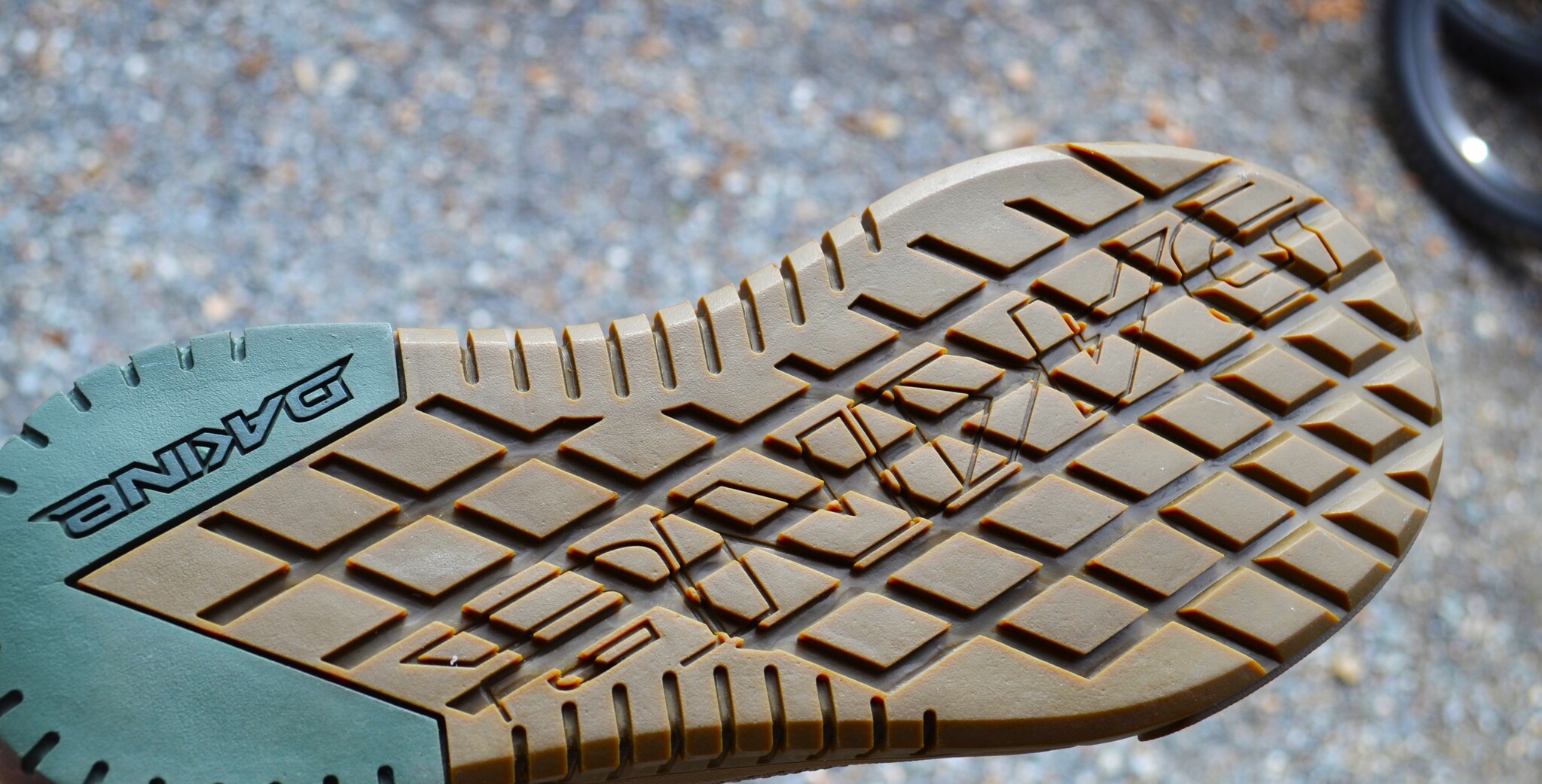 For bikers who want more comfort and ease getting in and off of their pedals, most choose a flat shoe.  They resemble a sneaker and have sticky, rubber soles that grip the pedals nicely.  Most offer a pretty stiff sole, and walk even easier than a clipless mountain bike shoe.  Th great thing about these shoes is you can wear them to ride in and still sport them out on the town as they are very comfortable along with offering many stylish designs. Most if not all of these types of shoes offer a standard lace up design.     
The fit should be just like your sneakers or favorite pair of shoes fit- Comfortable right out of the box, with a snug fit with arch support and your heel should be locked into the heel pocket with no movement happening to slide up or down. 
Like the great debate over which pedal option to choose, the same can be said for your choice of shoe.  There is no right or wrong answer.  Most importantly, just make sure you have a proper fit. Stop in and see us and well ensure that you have the right fit, shoe for your desired type of riding and save you some money too.  Right now, all of our mountain bike shoes are from Dakine and Giro are 50% off.