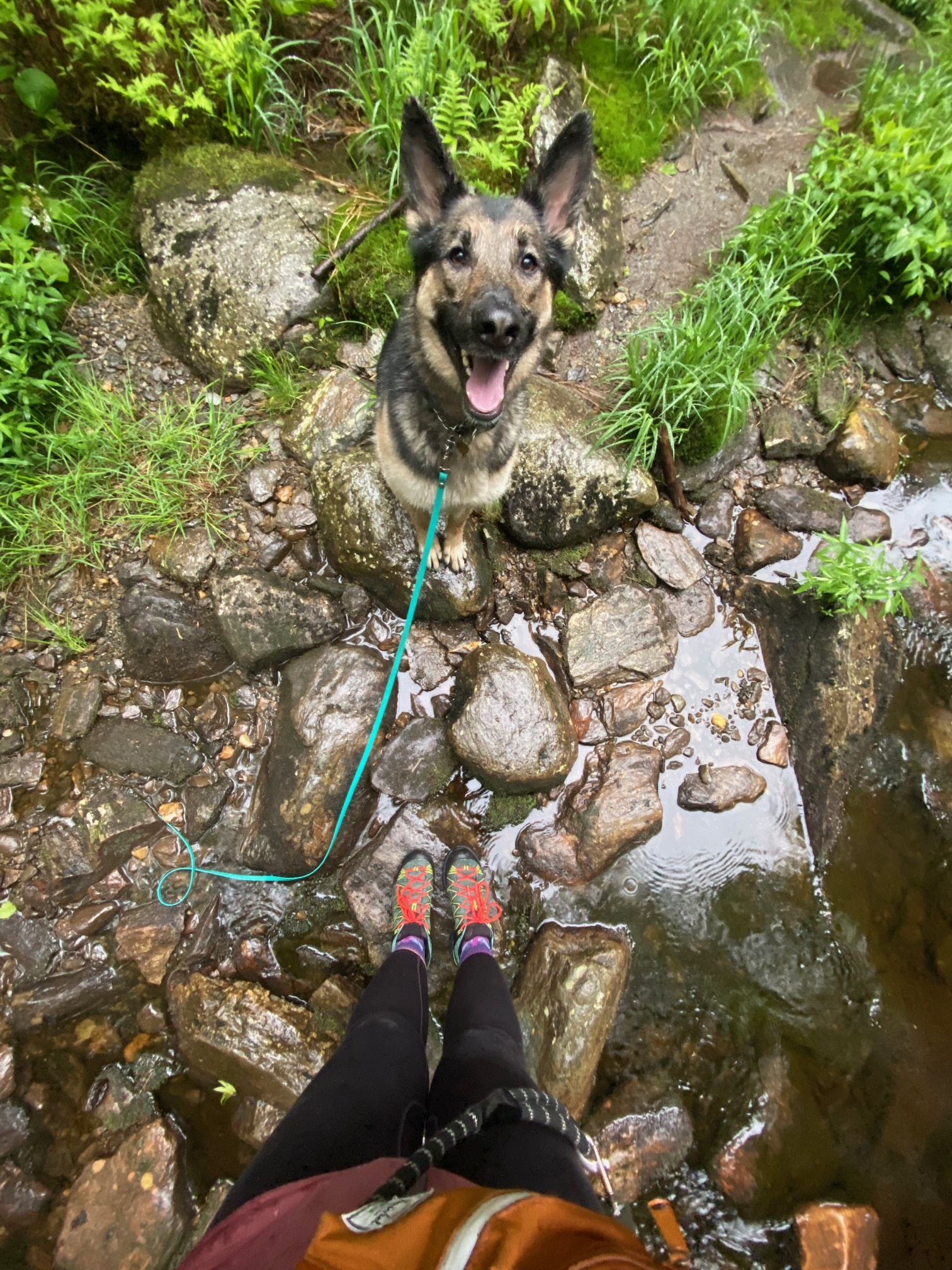 Confidently Hiking Alone, and PB&J's
As a born and raised Vermonter, I didn't grow up regularly doing what most folks move to Vermont (especially Stowe) for. I skied maybe twice a season, I was scared of biking, and the biggest "peak" I frequented was a whopping 800ft. I know, wild, right?


When I moved to Stowe after college, I wanted to explore the area and why so many people gravitate toward the town, other than the usual skiing/riding and biking. At the time, my local social circle was almost nonexistent, but I was itching for adventures and being in nature. When no one else would join me in my requests for fun (lame), I took it upon myself to go out on my own!
After many trials and errors, I started feeling very liberated, empowered, and confident exploring the mountains and trails by myself. I take the necessary precautions to keep myself, and my dog safe, but I love that I can just go and wonder in the woods with ease. It's almost never pretty, and there is always some kind of chaotic moment, those are the times I cherish. You can learn a lot about yourself when you take time and space to be alone in nature.
I'd like to leave a couple tips I've learned over the years as a frequent solo hiker:
-Tell at least 1 person where you are going (call your mom, text your roommate/partner, write your name down in the log book at the trailhead).
-Wear good shoes! I regularly reach for my Salewa Mtn Trainer Lite Gore-Tex trail shoes. The perfect combo of lightweight but also having a rugged sole for rocky or slippery terrain.
-Pack. Enough. Snacks. You know you'll be hungry… My go to is the simple, but classic PB&J. Let us know what your favorite trail snacks are!!
As someone who identifies as a woman, I like to keep a couple extra tools in my toolbox when exploring alone:
-Carry some kind of self-protection from any predator (animal, or human). This can look like a whistle, a knife, pepper spray, or even a dog! Since getting my dog, she comes on every single adventure I go on, and I feel exponentially safer having her close by.
-Take all the pictures your heart desires, but post them AFTER you leave the trail. Especially if you want to share the location.
My mom and little sister ask me all the time how I feel so confident hiking and exploring the woods on my own. Every time, I respond with "trust your gut, embrace the chaos, and just go"
✌️
Emilie
Location: Beaver Meadows Trail- Morristown, VT