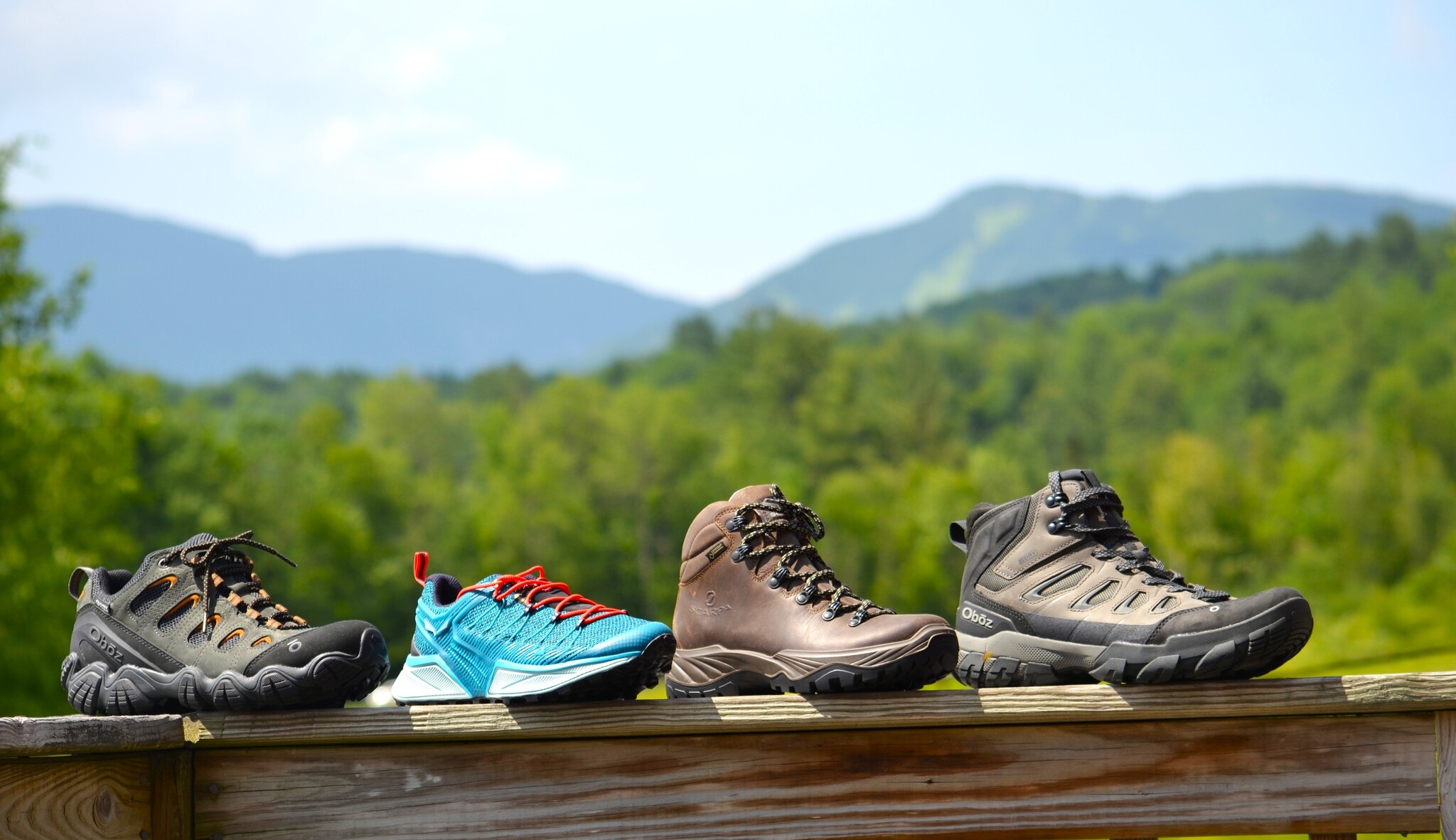 How to Choose the Right Hiking Boots
There is a very large range of footwear options when it comes to hiking boots.  The field of hiking boots is huge and can be overwhelming and confusing, especially for those who are not up to speed on the latest technology and offerings.  The most important factors in choosing the right hiking boot for you is what kind of application you are planning on doing for hiking- simple sidewalks, recreation paths or nature trails that are for the most part flat or have limited inclines. Or, rocky, rooty, technical trails that have lots of steep up and downs, or multi-day adventures that require carrying a heavy pack on your shoulders while covering long distances on mixed terrain. 
Next would be any foot or ankle concerns that you may have. For example, for those who have history of twisting their ankles, or have a previous ankle injury, you want a stable and supportive boot that is high cut.  If you are not as concerned with ankle support, a mid to low height boot will certainly do the trick.  Hiking boots break down into 3 groups- lightweight, midweight and heavyweight and are built around support, material construction and most importantly, fit.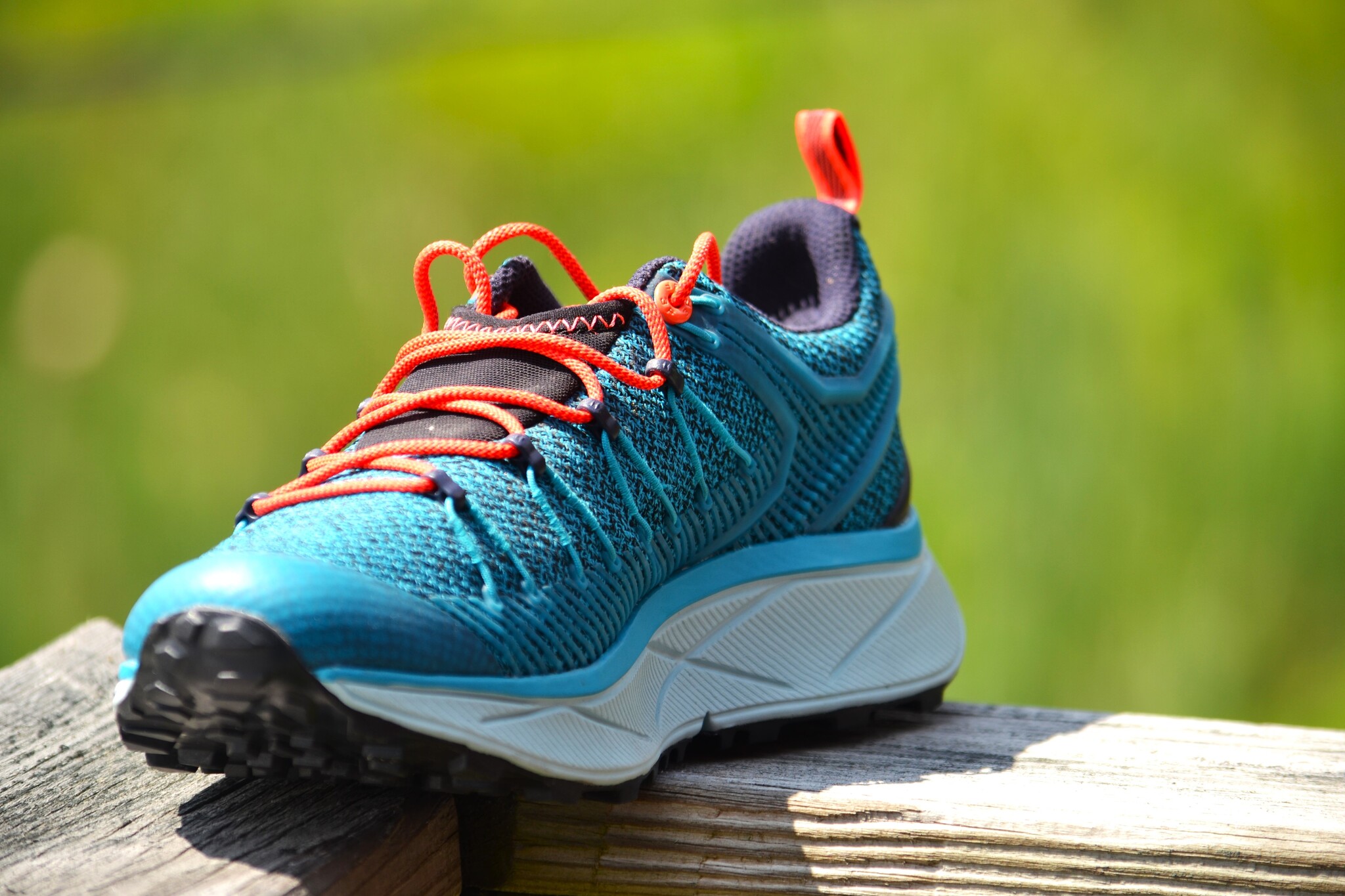 Lightweight:
Made now from almost entirely synthetic fabrics, these boots generally have lower ankle heights, do not use a rigid shank for torsional stability, and have thinner fabric uppers that may include quite a lot of mesh in order to shave weight. The lightweight boot category now stretches to include the ultra-light style boots which may look and feel like a slightly taller trail running shoe, to the cusp of the midweight category where we find beefier soles, more ankle support, and thicker, more durable materials.  Lightweight hiking boots are best suited for sidewalks, recreation paths or nature trails.  They are often the most lightweight and offer the most breathability too when hiking in hot temperatures.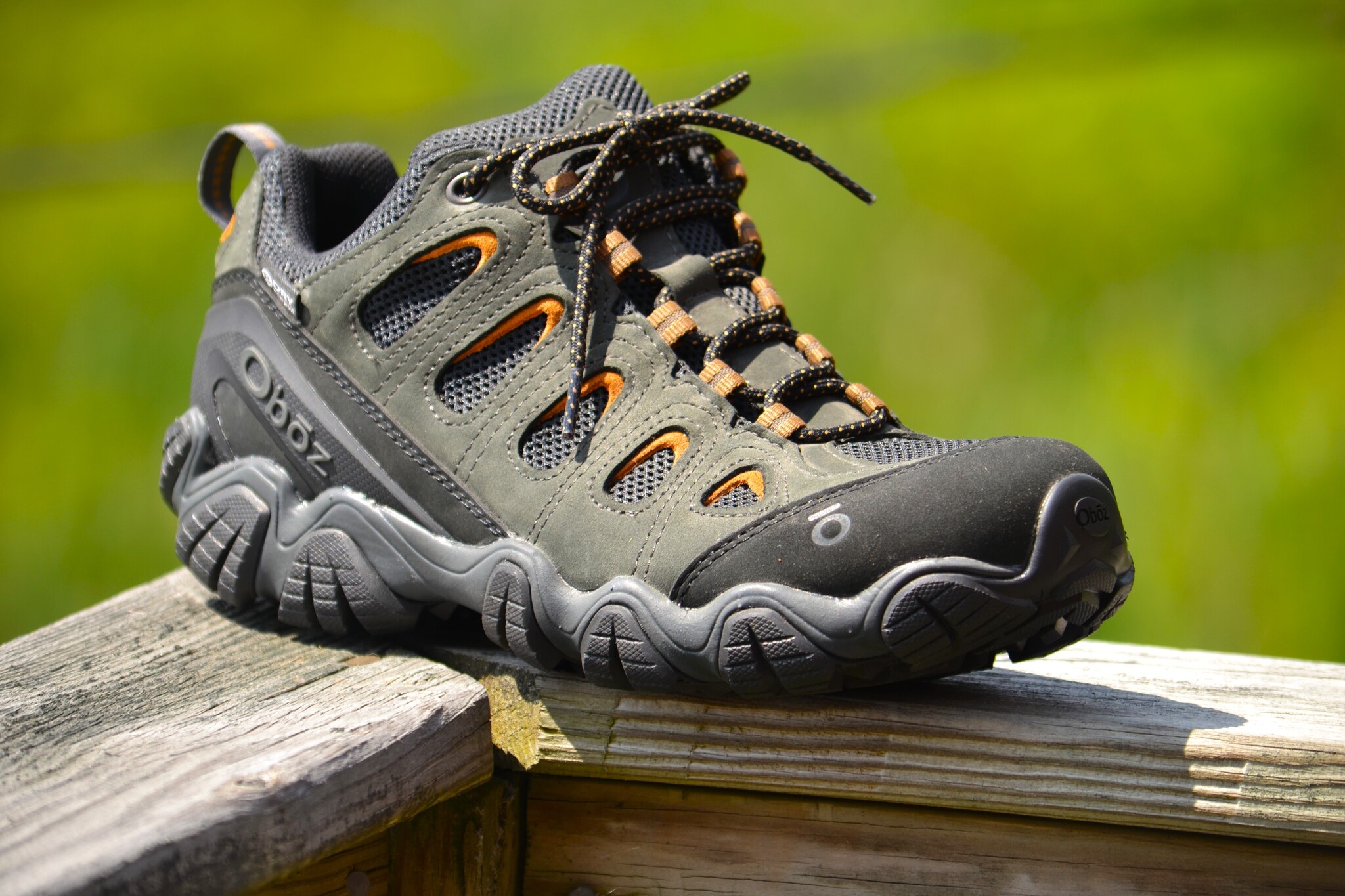 Midweight:
These have more substantial construction: higher ankle collars, burlier midsoles and shanks, and heavier and more durable uppers.  Midweight, models provide increased ankle stability and foot support for carrying loads and traveling on rough terrain. We feel that this is where folks should first look in choosing a backpacking boot, as a happy medium between the ultralight comfort of a lightweight model and the stability of a heavyweight behemoth.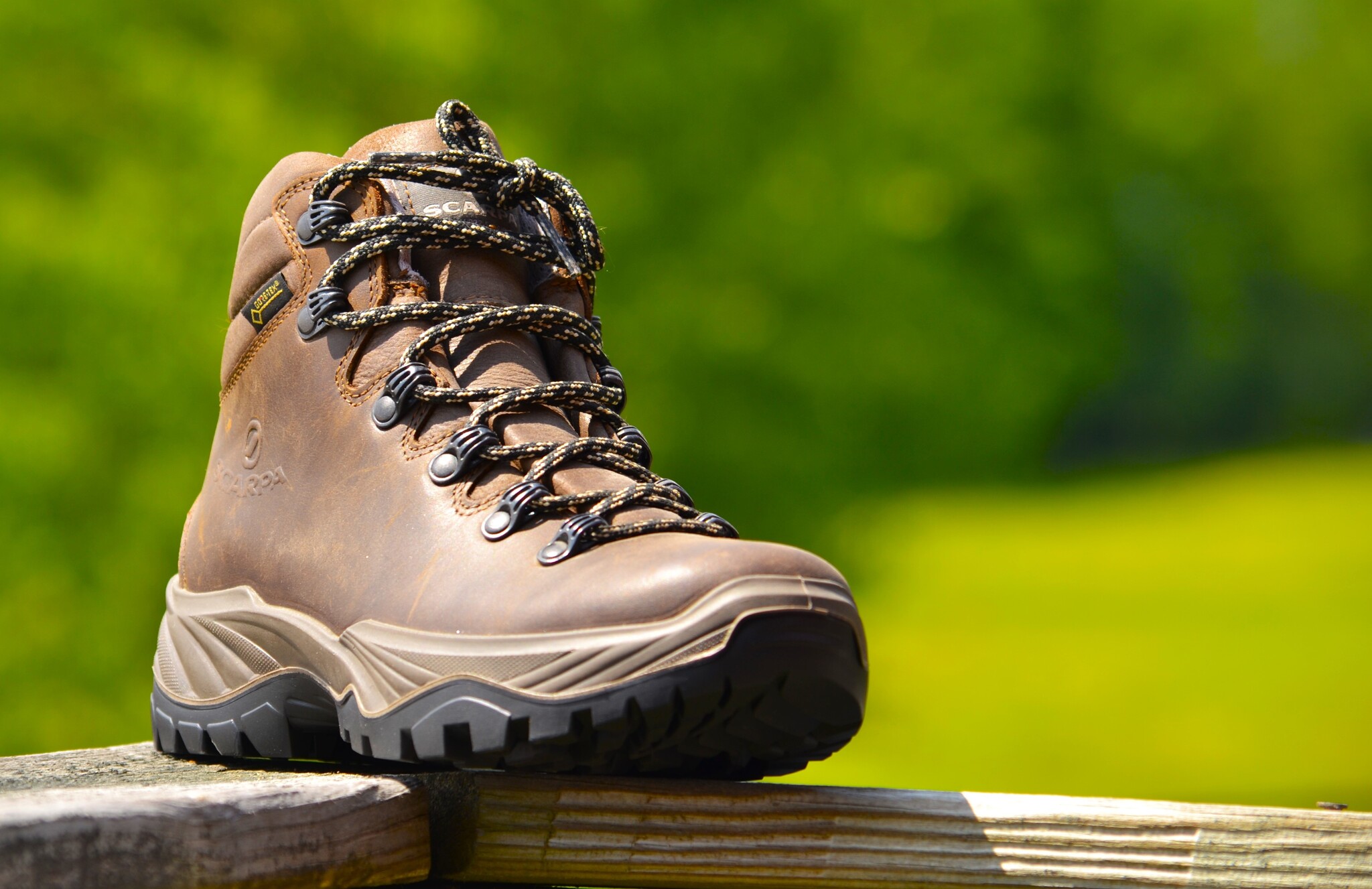 Heavyweight:
These boots are much heavier, much more durable, and are usually more waterproof. Partial or full-grain leather uppers, paired with burly TPU midsoles that focus on support rather than lightweight cushioning, create boots that handle the roughest terrain. As backpacking gear continues to get lighter and lighter, the utility of heavyweight hikers is diminishing. Those who are looking for a hiking boot that can double as a work boot for applications such as working on a trail crew may still find the benefit in this increase in bulk and weight, as this will indeed provide more foot protection.  Lastly, heavyweight boots are the warmest boots too, especially when you get into cooler temps or like to hike in late fall or winter time periods.
Materials in hiking boots help play a role in the boots weight, durability, breathability and water resistance or waterproofness. Lightweight boots usually consist of synthetic materials, such a Polyester, Nylon and Nylon mesh and are not waterproof, but may offer some water resistance.  Middle weight boots usually consist of split grain leather paired with Nylon or Nylon mesh. Synthetic fibers tend to breathe well and keep your feet from sweating too much.  Although they get wet, they dry out rather quickly.  Heavyweight boots usually offer full grain leather and have a Gore-Tex or Event membranes to keep your feet dry, but the membrane does encourage your feet to sweat because they don't breathe as well as Nylon or Nylon mesh.
Most if not all hiking boots regardless of weight have rubber outsoles featuring some type of lug pattern.  Lugs are traction giving bumps that help give you grip and balance on uneven surfaces in dry, loose, wet or muddy conditions.  Deeper, thicker lugs help improve your grip, widely spaced lugs offer good traction and shed mud more easily. 
Once you have chosen the type of boot that fits your desired hiking application, its time to talk about fit, which is the most important part. Hiking boots should fit snug everywhere but will still offer room for you to wiggle your toes. Your heel should stay locked in the heel pocket with no movement. You should not feel any pinch points, odd bumps or seams and your toes should not be hitting the end of the boot.  It's best to get your foot measured before trying on a boot to make sure you are in the right "ballpark" for size to start.  It's important to also be wearing the socks that you plan on using for hiking, as this will affect the fit of the boot.  Once you try a boot that feels and fits properly, spend some time in them in the store.  Walk around, go up and down stairs if they are available, or find an inclined surface in the store if possible.  This will serve as good test to see if your heel stays locked in the pocket of the boot.  Also make sure the boot is laced up properly as this will affect both the fit and performance of the boot. 
Lastly, whatever type boot you decide to go with, make sure that you wear them and break them in a bit before going out on your first hike. To many people overlook this important step.  Different boots take different break-in times. Light hikers may feel perfect right out of the box, and usually break in quite quickly while burly leather models (Usually found in the heavyweight category) may require weeks to break in. The leather needs time to soften up so your boots and feet can conform to one another.
Even great-fitting boots need to get in sync with your feet. If you take the time to break in a new pair of hiking boots, you'll enjoy many comfortable miles on the trail together. Finishing a hike with your feet still feeling great is the job and ultimate goal of your hiking boots.