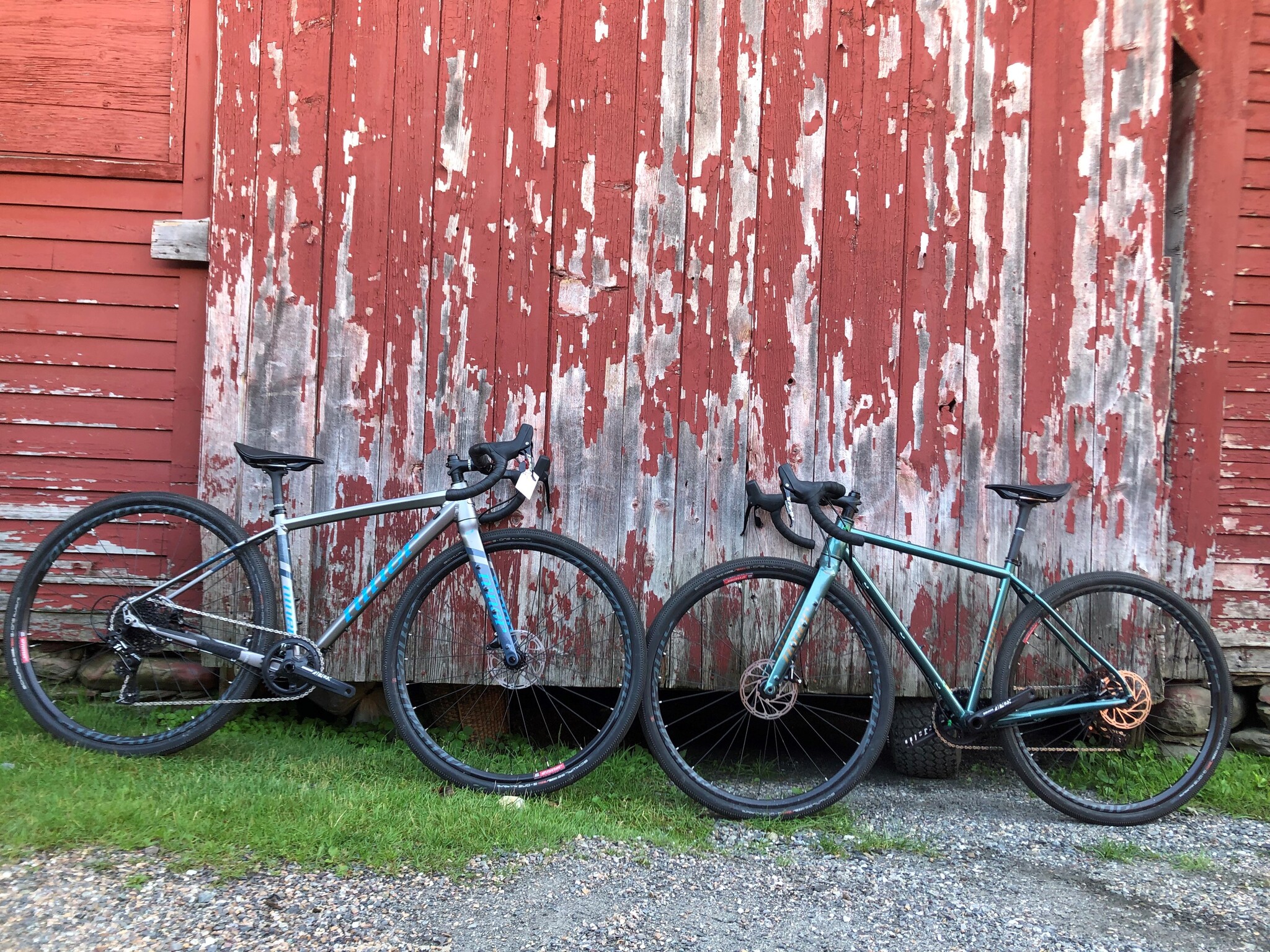 Steel vs Aluminum Frames
When it comes to biking, two materials that have been around the industry for a long time are Steel and Aluminum.  They are both metals, but few people actually know the difference between them.
Let's start with the tried, trued and time-tested material of Steel.  Steel is made up of iron and carbon containing less than 2% Carbon and 1% Manganese, and small amounts of silicon, phosphorus, sulfur and oxygen. These materials make Steele incredibly strong and not only can carry huge loads but can also take a good knock if you were to drop your bike.  It's not a brittle material, so you don't have to worry about it cracking on impact, and there is a much less of chance of you over tightening a bolt and damaging the frame because of this. Steel can also be bent back or rewelded and still hold its strength. Steel lasts for a long time providing you take care of it and do not let it rust.  The fatigue point is so high on steel that you are barley pushing it to the limit, so it will keep on going.  Steel is certainly real, and is known for its durability, low maintenance and craftmanship.  In addition, its clearly the riding experience, how the frame reacts so it's not too stiff and it moves with you and reacts to what you are doing that's makes it different. Steel absorbs a lot of vibrations, and provides a smooth and subtle feel on the road or on the trail.
Cons are steel frames are not cheap and they are heavy.  They are also far less responsive.  It takes longer to transfer the power from your pedals and that is because of its flexibility. Steel can also rust easily if not properly taken care of and maintained.
Aluminum is part of Group 13 (IIIa, or boron group) of the periodic table. Its very lightweight, so it has a direct benefit if you are looking for a light frame, which will help you climb better.  It's also very responsive, so its stiff.  This makes the power transfer much better, and feels more agile because you are not working against the flexibility. Its also very cheap to produce Aluminum, so it costs less.
Cons are its quite brittle in its strength and does not have much flexibility, so it's likely to crack under heavy pressure.  It does have a lower fatigue level, so you can push this frame to is limits.  It can only be pushed there so many times before it cracks or breaks. And because of the stiffness of the frame, it does not make it as forgiving on bumps and can feel pingy or tiny depending on how rough the terrain is under your bike. Lastly, its difficult to repair, once it breaks its time for a new frame.
So, which is best?  They are both excellent in my opinion.  For gravel or road riding, If you are looking for long distance touring or bike packing with heavy loads, steel is the way to go.  For mountain biking, we recommend steel for hardtails.  If you are looking to race or just go as fast as you can, then Aluminum is going to be your way to go for road or gravel.  For mountain biking, Aluminum is also ideal for full suspension bikes.   
When it comes to aluminum or steel, the best thing to do is go for the bike fit for the job you want to do. Both materials are incredible when it comes to bikes, and whichever you choose, you will get some incredible benefits and results.
Pictured left to right: Niner RLT 9 Aluminum and Steel Gravel Bikes