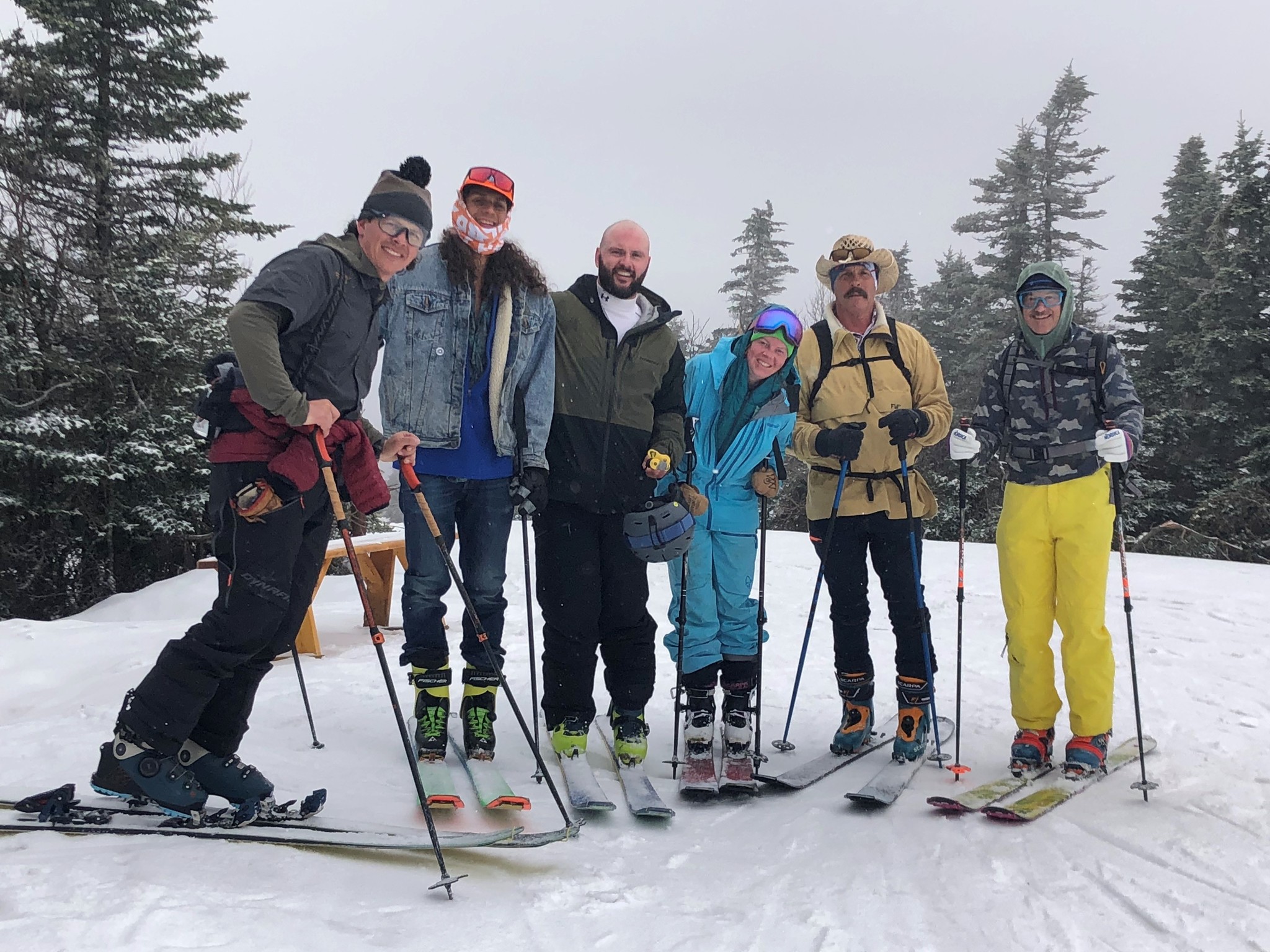 April 20th
[products=blog_scarpa_tx_pro_2023] 
Yesterday, most of the staff at Mountain Ops went up to Jay Peak Resort to earn some turns and take a few hot laps on the chair to celebrate the season and close the shop for a day of appreciation for us.  Conditions were variable as well as the weather but we made the most of it and had a great day skiing, tailgating in the parking lot and reminiscing on the season..  Pictured left to right are on the top of the Jett chair are Robbie Laughlin, Noah Dimes, Antonio Rogers, Catherine Ferguson, Don Allen and Dave Hatoff
The backcountry season has not quite ended yet, but most areas are now burned out with the heat wave that we had last week.  For those who who are still motivated there are certainly lines to there to be skied in the Notch, and for those who want to travel a little bit further, the White Mountains of New Hampshire are still offering good coverage when the weather is right.
But locally and for most here in the greater Stowe area, Stowe Mountain Resort is still holding top to bottom coverage on Spruce Peak and Mt. Mansfield right now, and is the quickest and easiest way to still get some turns in.
Rumor has it that there is a special event gathering on the Nosedive Headwalll this Saturday.  Stay tuned….